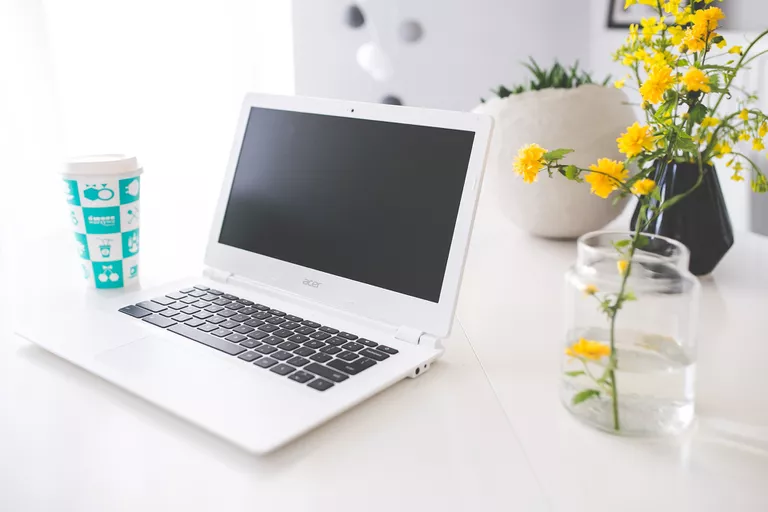 By default, all downloaded files on your Chromebook are stored in the Downloads folder . Although this is a convenient and well-named location for this task, many users prefer to save these files elsewhere, such as on their Google Drive or an external device. In this tutorial, we'll walk you through the process of setting up a new default download location. We also show you how to tell Chrome to ask you for a location every time you start a file download, if you want to.
If your Chrome browser is already open, click the Chrome menu button , represented by three horizontal lines and located in the upper right corner of the browser window. When the dropdown appears, click Settings . If your Chrome browser is not already open, you can also access the Settings interface through the Chrome taskbar menu, located in the lower right corner of the screen.
The Chrome OS Settings interface should now be displayed. Scroll to the bottom and click the Show advanced settings link . Then scroll again until you find the Downloads section . You will notice that the download location is currently set to the Downloads folder . To change this value, first, click the Change button . A window will appear asking you to select a new folder location for file downloads. Once selected, click the Open button . You should now be back on the previous screen, with a new Download Location value.
In addition to changing the default download location, Chrome OS also allows you to enable or disable the following options through the corresponding checkboxes.
Ask where to save each file before downloading: When enabled, Chrome will prompt you to select a new download location each time you download a file through the browser.
Disconnect Google Drive account: You may have noticed that you have the ability to download files directly to Google drive, which is located in the cloud. When you sign in to your Chromebook, you're automatically connected to your personal hard drive. If you want to disconnect it, activate this option.
It is only intended for users running the Google Chrome operating system.