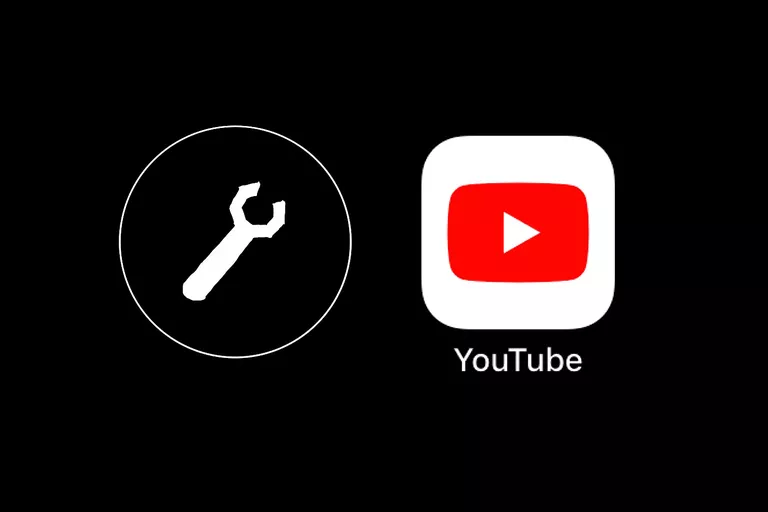 Sometimes YouTube stops working. That was the case when YouTube went down in mid-October 2018 for over an hour. People took notice.
But other times, the YouTube service works, but the app, device, or Internet connection doesn't stream YouTube videos smoothly or doesn't display them at all.
Here are several steps to troubleshoot and fix problems with YouTube.
Check Twitter updates on @TeamYouTube

When YouTube went offline a bit in mid-October 2018, the first formal acknowledgment was from the @TeamYouTube account on Twitter. When YouTube finds widespread problems, the account usually acknowledges the problem soon after an incident occurs. In mid-October, @TeamYouTube shared, "Thank you for reporting on YouTube, YouTube TV, and YouTube Music access issues. We are working to resolve this and will let you know once it is fixed. We apologize for any inconvenience this may cause and will keep you posted."

So, check out the latest Tweets from TeamYouTube at https://twitter.com/TeamYouTube to see if there are any acknowledgments or updates to the issues. If you see a problem, stop troubleshooting and wait for YouTube users to restore service.

Restart the app, your browser or your device

Then restart things.

On Android, iPhone, and iPad devices, if you're using the YouTube app, open a browser and type YouTube.com to see if the videos will play in a browser. If they do, open the YouTube app and try again.

If you try to access YouTube from a browser on a computer or mobile device, please leave the browser. Then open the browser and type YouTube.com. This often solves temporary problems.

If neither works, please restart the device. Turn off your phone, tablet, computer, TV or video box. Wait a minute or so. Then turn on the device again. Be sure to wait for the device to complete the startup process before trying to access YouTube. Windows and MacOS systems, especially, can take longer to boot up, as a reboot often prompts system or application updates.

Check your network connection

Make sure you can access the Internet. Open a browser and open google.com. Try performing a search to confirm that your device is connected to the Internet.

You can also put your system in "airplane mode," which temporarily disables network connections. After turning on airplane mode, wait a minute and then turn off airplane mode. Your device should automatically reconnect to your Wi-Fi and/or cellular network.

If things still don't work, restart your router. Just like with your device, turn it off, wait a minute or so, and turn it back on. And, just like with a Windows or MacOS system, be sure to wait a few minutes for your router to reconnect to the Internet.

You can also check the speed of your Internet connection, as a slow connection can cause YouTube to reduce the quality of the video stream. One way to test your connection speed is to open Google.com and search for "speed test," then select Run Speed ​​Test .

The higher the resolution of the video you want to stream, the higher the recommended speed of your Internet connection. YouTube recommends a .7 Mbps connection for SD 360p resolution videos, which means even a fairly slow DSL connection would work. But HD 1080p resolution depends on a 5 Mbps connection, while a 4K video needs 20 Mbps. See more details on the Troubleshoot YouTube video streaming page.

Please note that some system administrators block access to YouTube. For example, some schools block access to YouTube for students, but allow access for teachers. In some cases, if you change the domain name (DNS) settings on your device, you may be able to gain access to sites or services that may be blocked. See How to Change DNS Server Settings for more details on ways to modify DNS settings.

Update your app, browser, device, or router

Updated software sometimes fixes problems connecting to YouTube or streaming.

On Android or iOS devices, check for updates to the YouTube app. On iOS, tap App Store , then Updates , then Update All to install all available app updates. On Android the process is similar: Tap Play Store , then Menu (the three horizontal lines at the top left), then My apps & games , then Update All .

Alternatively, on iOS, if you have the latest version of the app, you can uninstall it and then reinstall it. Long press the YouTube app until you see the icons wiggle, then tap the X in the top left corner of the app to remove it. Next, open the App Store , search for YouTube, and tap Install (on most Android devices, YouTube is a system app that can't be easily uninstalled).

On Windows or MacOS, check for updates in your browser. If you're using Chrome, open it, then in the top right select More (the three vertical lines), then select Update Google Chrome . If this message is not visible, you are already on the latest version. After the update is complete, select Relaunch .

Operating system updates sometimes fix network connection issues as well. For Windows 10, select the Start button , choose Settings > Update & security > Windows Update > and then Check for updates . For macOS, select the Apple menu , then choose Software Update , then Update Now to install any updates for your system. People using Chrome OS should look for an icon of a circle with an arrow pointing up inside. Select the update icon and then Restart to update .

In some rare cases, an Android or iOS update may resolve the issue. Update your operating system to the latest version. On iOS, tap the Settings app , then General , then Software Update to see if an update is available for your device. On Android, the update process may vary by carrier, although on some systems tap Settings > System > System update > and Check for updates .

Router firmware updates sometimes improve video streaming performance. The firmware update process varies by vendor, and there are hundreds of router manufacturers. You can often access your router by typing an address like 192.168.0.1 in your browser. (Other frequently used router addresses are 192.168.1.1, 192.168.2.1, or 10.0.0.1.) See Find your home IP address on your router for more details.) You may need to log in to the router with an administrator account. Next, check the administrative options to see if there is an update or firmware update available for your device. If so, download and install it. Usually,

Streaming devices such as Apple TV, Google Chromecast, Nvidia Shield TV, and Roku may also offer YouTube apps and/or operating system updates. See the device manufacturer's instructions for information on how to install updates on these devices.

Try chrome

You can also install the Chrome browser and try to access YouTube.com with Chrome. Since Google manages both systems, the two tend to work well together. Google offers versions of Chrome that can be installed on Android, iOS, Windows, macOS, and Linux. From any browser, go to https://google.com/chrome and select Download Chrome to install the correct version of Chrome for your device.

Check your account

Make sure you're signed in with an account that has access to the video you're trying to watch, as some video sharing settings restrict access to people with a specific account. Visit https://YouTube.com/account to view your account details. Or, tap your account picture in the top right, then select Add account to sign in with another account. Or, if you prefer, select Sign Out to sign out of all the accounts on the list.

That's it! Hopefully, one of the troubleshooting steps above will help you get YouTube working again on your preferred device.