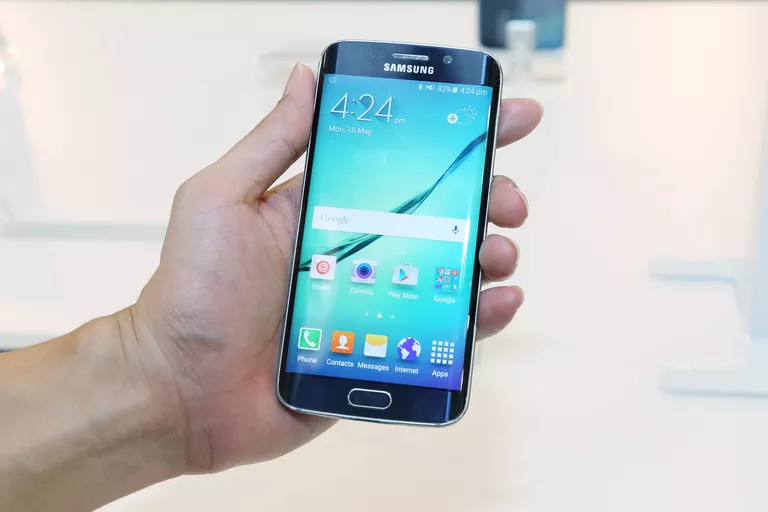 So you have a new Android smartphone. Maybe it's the latest Google Pixel, Samsung Galaxy, Moto Z, or OnePlus. Whichever you choose, you'll want to get it up and running as quickly as possible.
Setting up a new Android smartphone used to be tedious and laborious, but if you're running Android 5.0 Lollipop or later, there are ways to avoid manually downloading your favorite apps one at a time or recreating your contact list.
The information included here should apply no matter who made your Android phone: Samsung, Google, Huawei, Xiaomi, etc.
When you turn on your new smartphone, the welcome screen will ask you to install a SIM card if you haven't already. The SIM card slot can be removed from the side, top or bottom of the phone (every model is different) using a small tool or the end of a paper clip. Insert the card and swipe it back towards the phone. If it's a new SIM card, you may need to enter a pin number, which is in the package. Check your phone manual if you have trouble finding the slot or inserting the SIM card.
Next, select your language from a drop-down list and optionally connect to Wi-Fi. Finally, decide how you want your contacts, apps, and other data to get to your new device. The options are:
Restore a backup.
Set up as new.
The second option means you have to start from scratch, which makes sense if you're setting up your first smartphone, or just want a clean start.
You can restore a backup from:
An Android device.
Your Google account.
An iPhone or iPad.
If you are migrating data from an Android or iOS device that has NFC (Near Field Communication) built-in, you can use a feature called Tap & Go, which is described below. Otherwise, you can extract data from a backup by signing in to your Google account.
Google Pixel owners have another alternative, using an included quick-change adapter. Just connect your old and new devices, choose what you want to transfer, and you're good to go. You can connect the adapter to devices running at least Android 5.0 Lollipop or iOS 8.
Android Tap&Go
All that is needed to use Tap & Go is that your new phone is running Lollipop or later and that your old phone has built-in NFC, which came to Android phones in 2010. To use Tap & Go:
Enable NFC on both devices.
Tap the back of the devices together
Wait for your data to be copied to the new device.
Continue the installation process, as described below.
Please note that if you decide to use Tap & Go after using a different method, you can access it by rebooting the new device. Tap & Go moves your Google accounts, apps, contacts, and other data.
Restore from a backup
If your old phone doesn't have NFC, can you copy data from any device that's registered and backed up to your Google account? During setup, if you skip Tap & Go, you can choose the restore option, which allows you to copy data from an old device. You can restore any Android device associated with your Google account.
Start from zero
You can also start over and install anything you want manually. If you have synced your contacts with your Google account, they will remain after you sign in. Next, you'll need to set up your wireless connection, and then customize your notifications.
end configuration
Once your data is on the new phone, you're close to the end. If you have a non-pixel smartphone, you may be prompted to sign in to a separate account (such as Samsung). Otherwise, the rest of the process is pretty much the same regardless of manufacturer.
Choose whether to opt out of Google services, such as automatic backups, location services, and sending usage and diagnostic data to the company.
Set or confirm your time zone. If you bought the phone where you live, you need to be accurate.
Select your unlock method. If you select fingerprint, you will need to set it to recognize your digits and choose a backup pattern, pin, or password.
Choose how you want notifications to appear when your phone is locked. There are three options: show all, hide sensitive content, and don't show notifications.
Set the Google Assistant to recognize your voice.
After the installation is complete, check if your device is eligible for an OS update and make sure your apps are up to date as well.
Should you root your new phone?
Next, you need to consider whether you want to root your phone. If you have the OnePlus One, you don't have to; already has a custom ROM, Cyanogen. Rooting means you can access advanced settings on your phone that are normally locked by the manufacturer. By rooting your phone, you can remove bloatware (unwanted apps installed by your carrier) and download apps that require root access, like Titanium Backup.
Android Accessories
Now that you have the software covered, it's time to think about the hardware. Do you need a smartphone case? It can protect your smartphone from drops and spills and be stylish at the same time. How about a portable charger? Investing in one means you don't have to worry about running low on battery when you're on the go, and you can usually use one to charge multiple devices. If your new phone has a built-in wireless charger, consider purchasing a wireless charger. Some device manufacturers, including Samsung, sell these, as well as many third-party companies. Instead of plugging it in, you can place the phone on the charger.