The Circular ring joins the unstoppable trend of wearables in the world of technology and consumer electronics. Everything it offers, except for the time, can resemble the functions of a good smartwatch like the one from Apple or any other bracelet from well-known brands in the segment.
Circular ring, tech fashion
The objective of the Circular Ring, according to internal sources of the organization, is based on the development and creation of a portable ring with multiple functions to improve the physical and mental performance of its users through unique and intelligent recommendations. The long-term goal is to provide the ultimate accessory that will be essential to the way we sleep, live and work. Something like it was said in The Lord of the Rings, "one ring to rule them all" .
Indeed, we are facing a type of wearable that is less known by the general public that is slowly making its way into the market. The Circle Ring's multicultural team believes in the power of assistive technology and wearable devices, but often felt their true powers hadn't been fully unleashed. So the initial idea was to create a device that would rather help users make good decisions and respond to their body's signals in a healthier way, instead of being something that would simply tell them how good or bad they are. making. In other words, a state-of-the-art wearable, like Oppo's assisted reality glasses.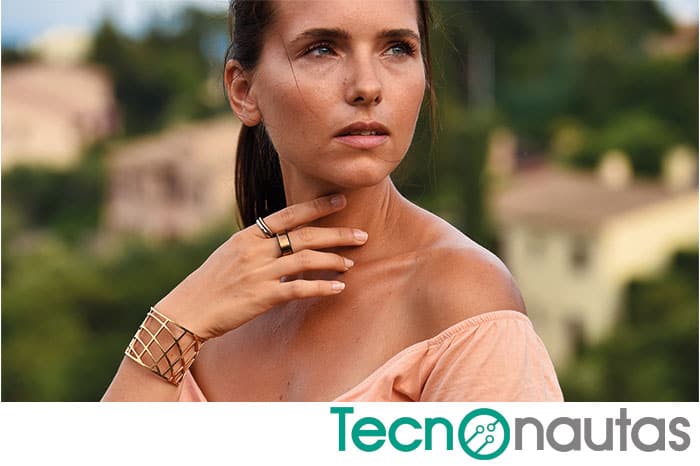 But the Circular ring is also in the fashion industry, so it also falls into that category of accessories that in this case go well for men and women. Thus, the ring could enter that unprecedented category of fashion-art-technology.
As if it were a watch strap, the Circular ring is physically very versatile, since the outer casings are interchangeable and allow its owner to adapt the appearance of his ring to each moment of his life. The unique capabilities of this product push it to become the leader in jewelry wearables in the near future. At least those are the expectations that those responsible for the firm have set.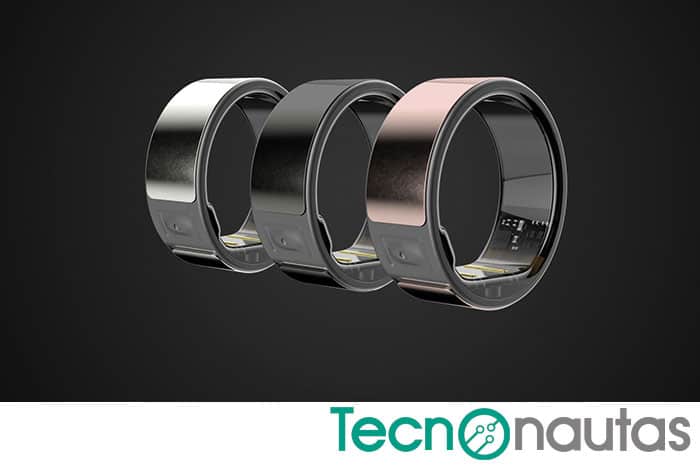 A French startup
Behind this innovative idea is a startup of French origin that began to mature the project of a smart ring for health in 2016. In these years they have surrounded themselves with experts in hardware and industrialization, algorithmic engineers and experienced data scientists to reach this solution that today wants to seduce current users.
As with other groundbreaking launches from other industries, Circular experts saw a need in the wearables segment. "Many of them are not adapted to the real needs of users, not to mention the lack of customization. Furthermore, users receive raw data without knowing how to use it. As consumers that we are, our goal was to design a personal and easy-to-use product, capable of making intelligent recommendations for a healthier daily life", explains Amaury Kosman , CEO of the startup. The other need they saw was the lack of agents working on a differential product like this. And it is that there are very few businesses that have positioned themselves in the market for smart health rings, mainly for reasons of technical and production complexity.
How does the Circular Ring work?
Regardless of physical or design considerations, which will surely be of interest as a purchase factor, here is a technical explanation of how this groundbreaking wearable works. The Circular Ring is a clinically accurate biosensor smart ring that enables a true 24/7 wearable solution.
It is connected to a mobile application that can be downloaded from both the Apple Store and Google Play Store and that analyzes the vital signs (heart, oxygen saturation, respiratory rate, temperature and movement) of its user to provide personalized recommendations and Actionable insights about sleep, activity, and health.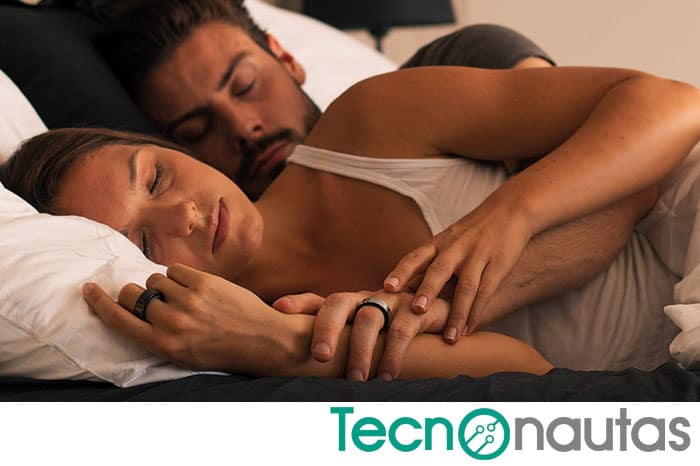 The ring focuses on how the user responds to their activities, daily choices and rhythms, and offers personalized recommendations based on the data it collects, rather than just providing raw metrics and graphs. Machine learning works to accompany the user and their needs. Don't worry, your data is stored in your personal account and you will have access to all your data on other phones.
Weight, autonomy and connection with the mobile
Weighing just 4 grams , the ring sits on the finger, with a form factor that makes it look more like a fashion ring than a wearable device.
It has a battery that is rechargeable and its autonomy , according to the company, is about 4 days on a single charge , much more than most of the smartwatches that we are used to seeing on the market. It is surprising that this wearable is so small that it has a battery that can last so long. Also, given its size, it is also worth thinking about the simplicity of use. It has it, you don't have to do anything to turn it on or off because there is no On/Off button. Simply by putting on the Circular ring, it begins to work by itself.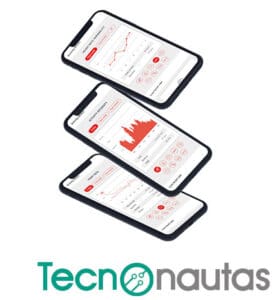 Linking with the app on the mobile is also very simple. You just have to start it from your smartphone and it will guide you through the process: it will ask you to give it permission to access your Bluetooth and then it will start the pairing process. Just make sure your Circular Ring is in pairing mode. To enter the pairing mode on the Circular ring, the button must be pressed for 5 seconds. the app should quickly detect the ring and connect to it. This only has to be done the first time, because later this pairing will be automatically recognized unless the pairing is deleted in the Bluetooth settings.
But there is more, the Circular ring can receive notifications to keep you informed by vibration, such as text messages, phone calls, app notifications and meeting alerts, when your phone is nearby. To receive calendar alerts on the Circular ring, you must allow the phone's calendar application to send notifications. In addition to the notification options in the Circular app, you may need to modify settings specific to your phone. For iPhones, the Circular ring shows notifications from all calendars synced with the Calendar app by default. You can choose between your phone's default Calendar app or various third-party calendar apps, such as Google Calendar.