The Windows Update error 0x80244010 occurs relatively frequently. In this case, unfortunately, it often affects private users, but company users who obtain their Windows updates via a WSUS are also affected. The error code is not specifically linked to special Windows updates, it can occur with every update. The original error message of error code 0x80244010 looks as follows: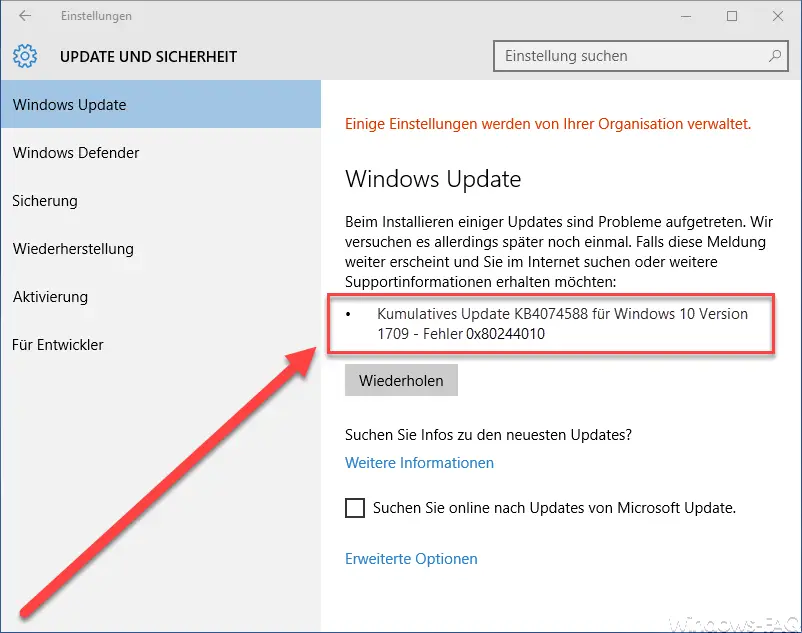 Eliminate error 0x80244010 with Microsoft Tool
Users who have a direct internet connection and get their updates normally from Microsoft, ie without a WSUS connection, can download a free tool from Microsoft that performs a " Windows Update Troubleshooter ". This little tool has the name
wu170509.diagcab
and, after downloading and starting the tool, examines the Windows Update Store for errors and cleans them up.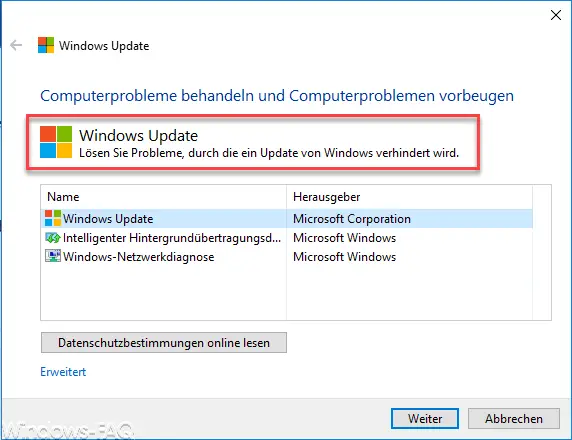 Microsoft uses this tool to solve problems that prevent a Windows update from Windows. After successfully running the tool, you should call the Windows Update function again and check whether the error code  0x80244010 continues to occur.
WSUS returns 0x80244010
Microsoft names the error code 0x80244010 " WU_E_PT_EXCEEDED_MAX_SERVER_TRIPS ". Users whose PCs get the Windows updates from a WSUS should try the following. First you should stop or stop the services WUAUSERV, BITS & CRYTPSVC. You can do this with the "NET STOP" command or with the Windows service management "services.msc".
Then the directory " SYSTEMPARTITION Windows SoftwareDistribution " has to be renamed. This forces Windows to download all update files from the WSUS again. You should also have the key
SusClientID
under
HKEY_LOCAL_MACHINE SOFTWARE Microsoft Windows CurrentVersion WindowsUpdate
delete so that the client is forced to establish a new connection to the WSUS.

Then we recommend restarting Windows and then you can perform a new Windows update installation. Now the error 0x80244010 should no longer occur.
You can also find further help for Windows update problems here.
– 0x80245002 error code with Windows Update
– 0x8024200D Windows Update error code
– Windows Update error code 0xC1900101 – 0x30018
– 0xC1900101 – 0x20017 Windows 10 could not be installed
– 0x80D05001 error code with Windows 10 update
– 0x80070035 error code "The network path was not found"
– 0x80242006 error code with Windows Update
– 0x80010108 error code during Windows 10 update