Since Windows 10 Fall Creators Update Version 1709 , more and more Windows users have reported the problem that files can no longer be sent by email from numerous different Windows programs . You will surely know this function if you open the Explorer context menu directly from Windows Explorer by right-clicking on the file and then the item
Send to
selects. Then you have the opportunity to
Email recipient
to select. This usually looks like this.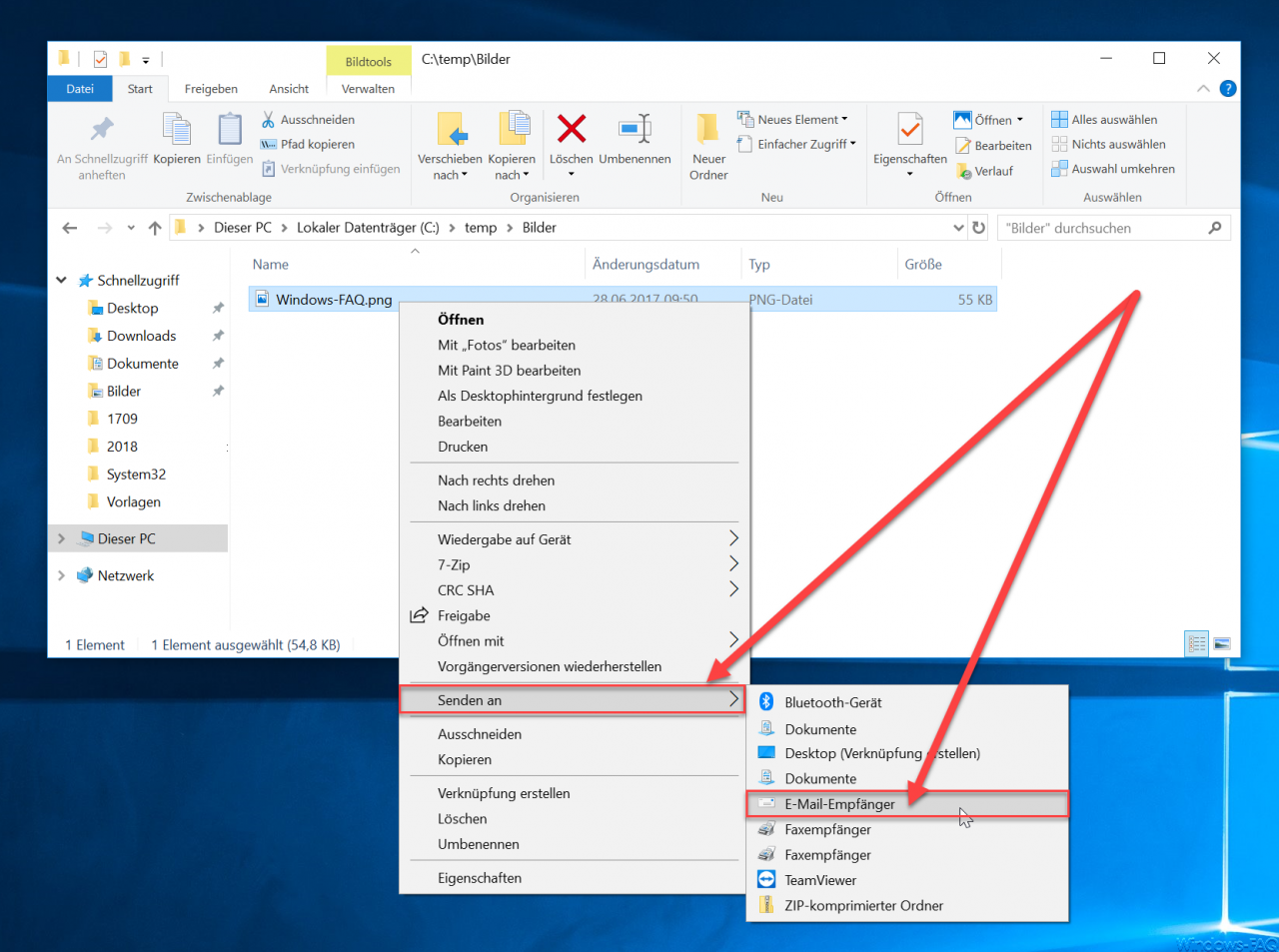 Usually an Outlook email window opens and the attachment is already attached to the empty Outlook email . Since Windows 10 Fall Creators Update Version 1709 , this is no longer possible . The version of Office that you installed locally on your Windows 10 PC is irrelevant. It no longer works with Office 2007, 2010, 2013 and Office 2016.
Most of them simply no longer open an Outlook e-mail form , but there is no error message when " Send to ". We cannot currently explain why this is so, but there seems to be a workaround for this "send to" error .
"Send to" in the Fall Creators Update
There are two ways to solve the problems with the "Send to" function . On the one hand, the "repair" of the office installation helps . Simply call " appwiz.cpl " and then click " Change " to repair your Outlook installation.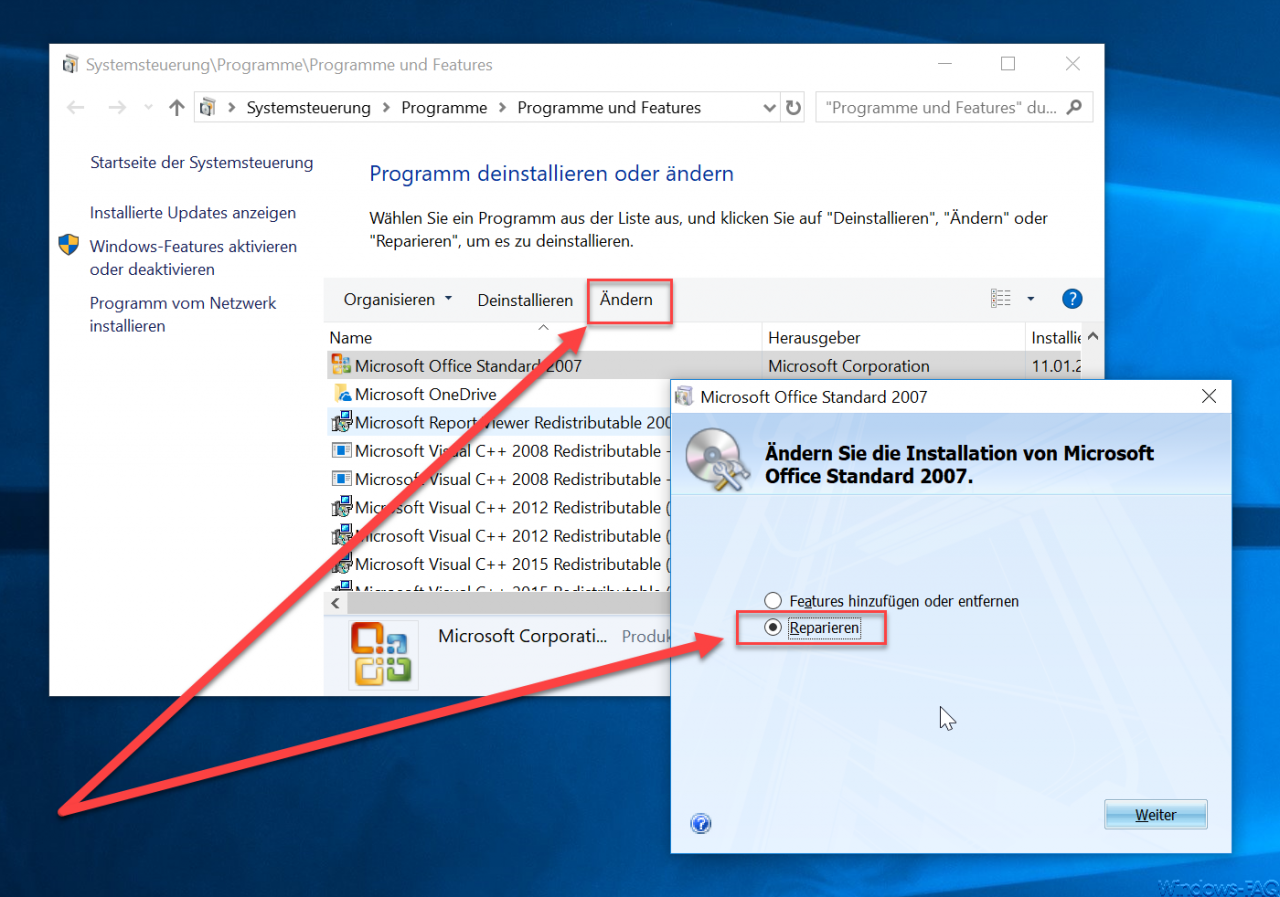 The second option is still simple, you just have to close Outlook first and then switch to the following path in Explorer.
C: Program Files (x86) Common Files system MSMAPI 1031
The number at the end of the path can vary depending on the version of Office installed. In Office 2007 , it is definitely 1031 . The file is in this directory
MSMAPI32.DLL
If you now simply rename this file, for example in " MSMAPI32_ALT.DLL " and then restart your Outlook, Outlook automatically recognizes that parts of the Outlook installation are missing and will then be installed automatically, as you can see here below .

Then start Outlook properly and function to files via e-mail directly from Windows Explorer or other applications to send , also works in the case Creators update again.
If you are interested in other useful tips on the subject of "Outlook", we recommend the following articles.
–
Suggest known email addresses in Outlook as recipient (NK2 file) – Outlook error messages 0x800CCC90 and 0x800CCC92
– Outlook error message "The Operation failed. An object cannot be found. "
– Outlook Connector for Facebook
– Error message" Outlook cannot be started … .. "