A good two years ago we reported on the EaseUS Data Recovery Wizard . Today we would like to go into this data recovery tool again because the version has been available for a few weeks
EaseUS Data Recovery Wizard 12.0
Since our test with version 10.8, many improvements have gone into the EaseUS Data Recovery Wizard . Here is an overview of the most important changes.
Completely new user interface with easy steps to recover data.
Improved the scanning process to find deleted data even more efficiently.
Optimization of the filter function after scanning for easy recovery of deleted data.
The preview function of deleted files is now also available for audio and video files.
Recovered video files are now of improved quality.
The installation of the recovery tool works very easily, the user does not have to make any special settings.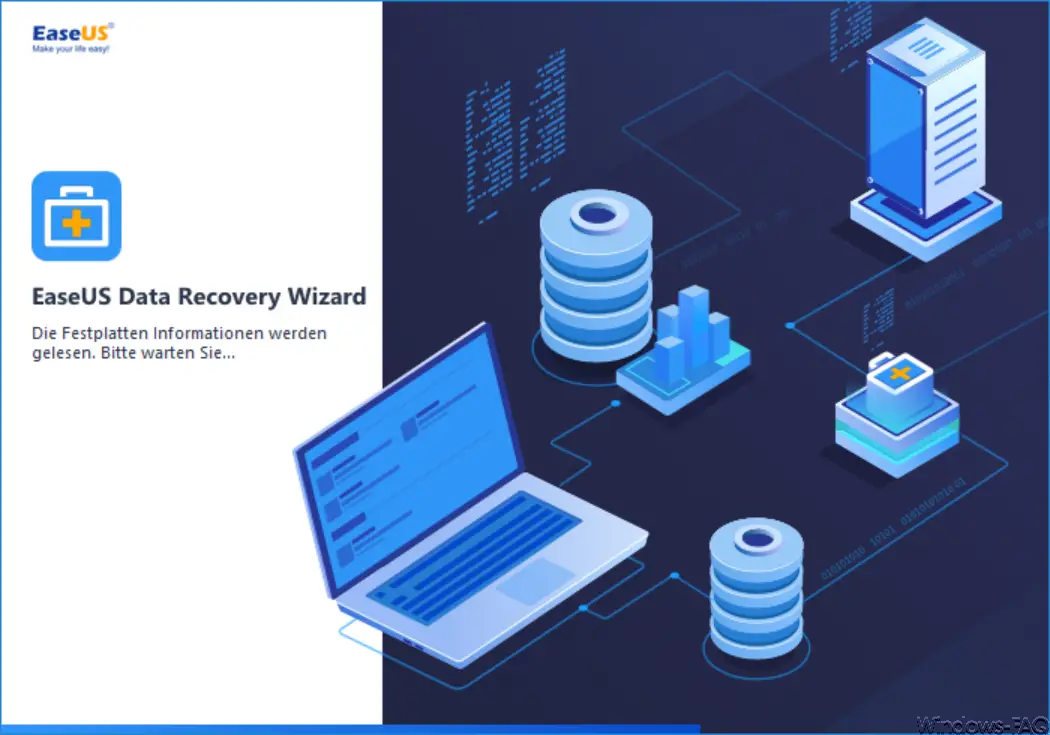 ATTENTION: It is important, however, where you install the recovery program. If you want to restore data from your C: start partition, for example, it makes little sense if you also install the EaseUS Data Recovery Wizard on this partition, as you will then overwrite deleted files and they will be irrevocably lost. 
After starting, the user can already see that the user interface has been completely redesigned.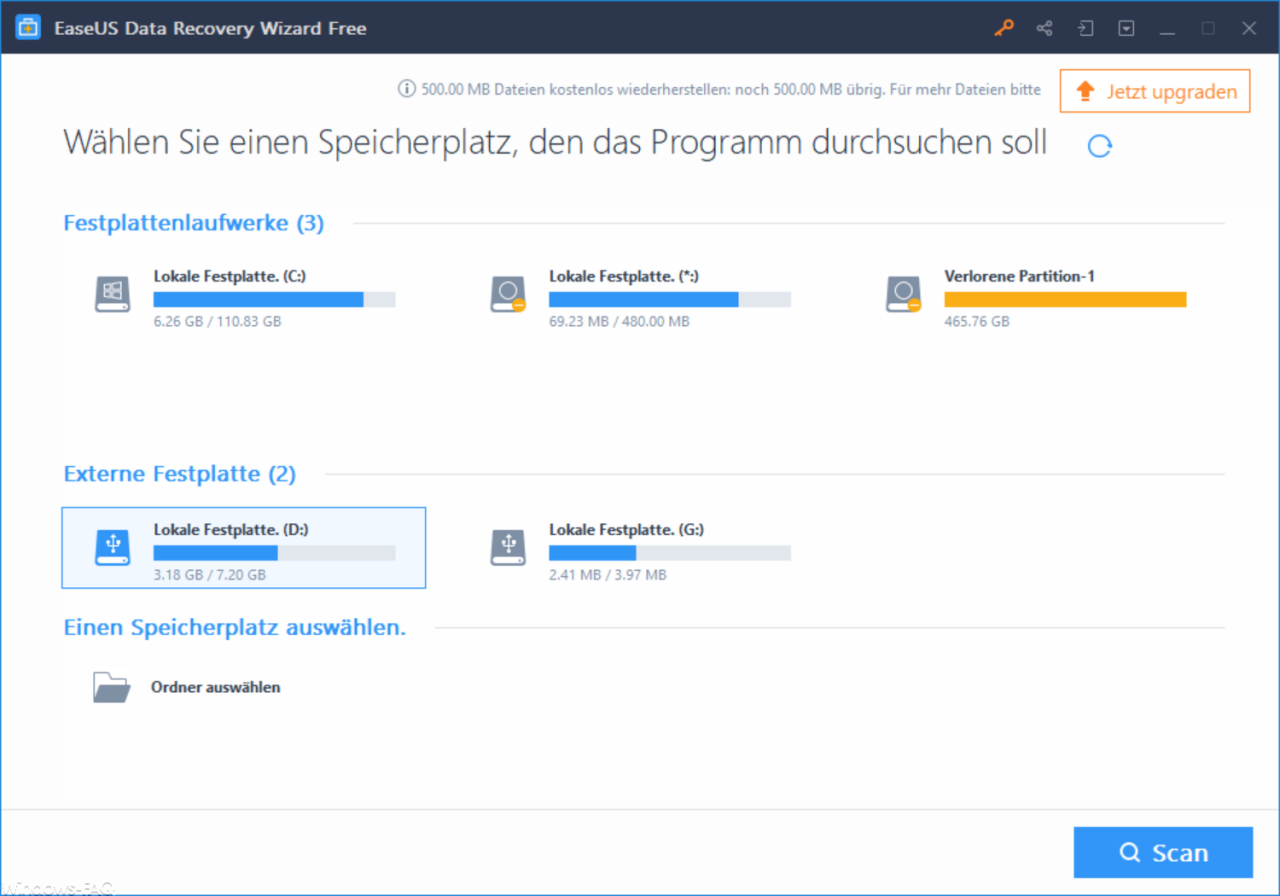 All available drives are displayed in the start window. In our example, we examined drive D: It is an 8 GB USB stick. We previously deleted data from the stick and now want to repair this USB stick . After clicking on " Scan ", the Recovery Wizard immediately starts to examine the data carrier for lost files and folders .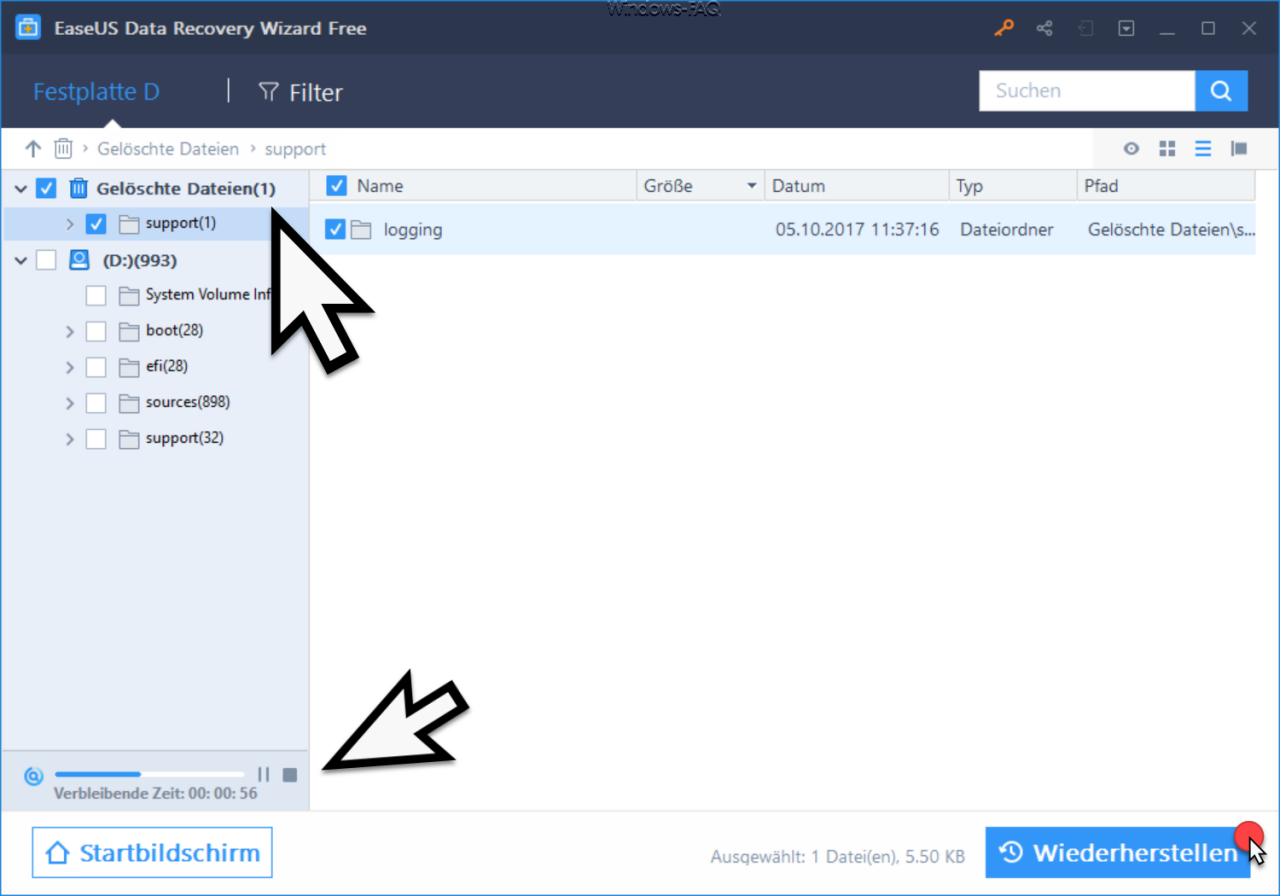 The EaseUS Data Recovery Wizard immediately shows the deleted files found, whereby you will find the directory structure of the data carrier on the left side . In the lower left you can see a bar that shows you how long the so-called " deep scan " is still running. This depth scan examines the data carrier for deleted files even more intensively, however, depending on the data carrier size, it may take some time. Our experience has shown that the general scan already finds a large number of files, which we can then restore very easily by marking the files.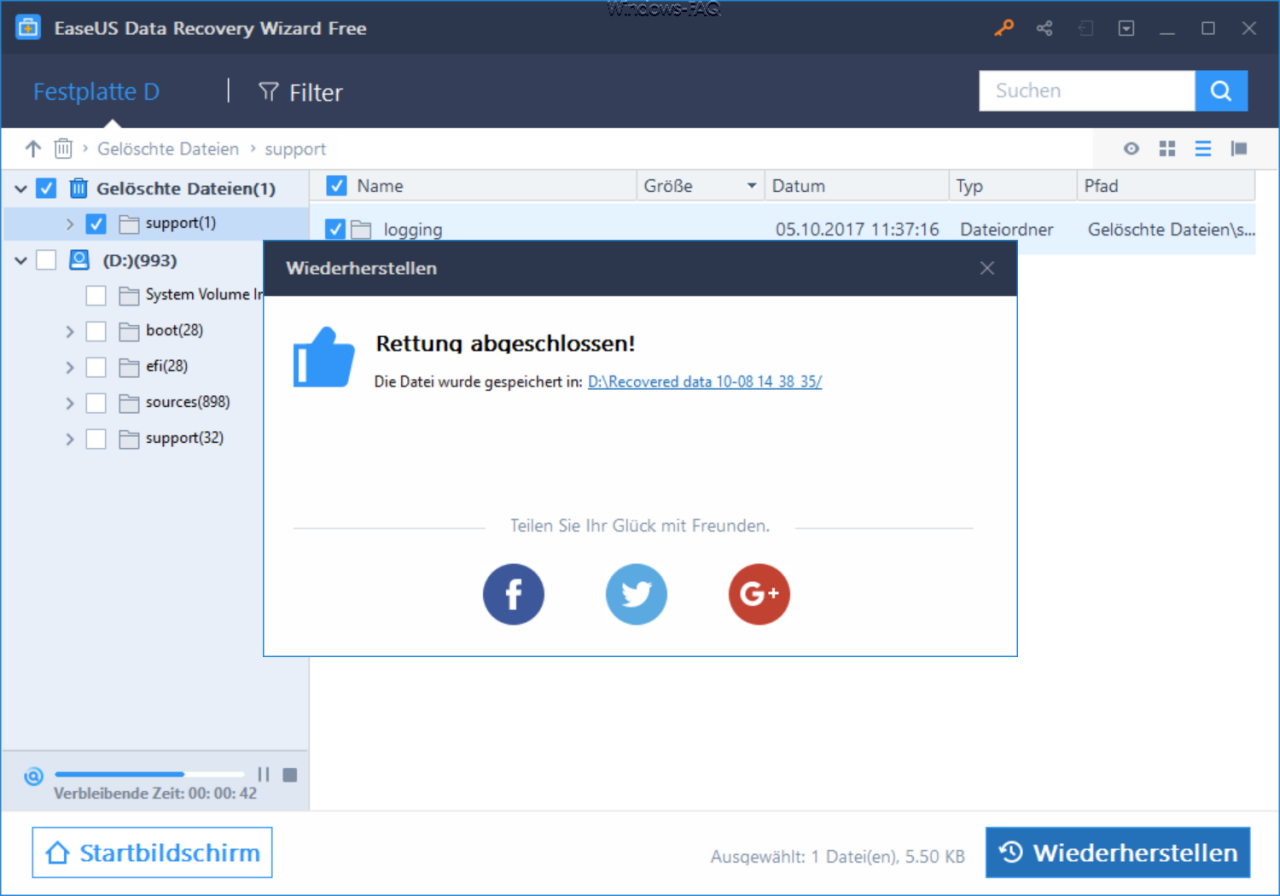 After the successful recovery of the deleted files , the message " Rescue completed " appears and the path is displayed where the restored files were saved.
Overall, the EaseUS Data Recovery Wizard is a wonderful tool to restore deleted files and folders. It can even restore an entire hard drive with the tool . Installation and operation are extremely simple, so that even inexperienced Windows users should be able to recover lost and deleted data easily.
Here you can download the EaseUS Data Recovery Wizard Free for free.
– Download EaseUS Data Recovery Wizard 12.0