Windows 10 is repeatedly criticized for data protection . However, Microsoft has introduced numerous options for the user or administrator to be able to set certain data protection settings as he sees fit.
This includes the so-called
Promotion ID
This advertising ID has existed since Windows 8 and also exists with Windows 10 . The advertising ID is a unique ID so that certain programs and apps can recognize a user as the same user across all applications and can then also deliver similar advertising to the Windows user.
If you are looking for a specific article in a specific online shop, other Windows apps can use this advertising ID to display the advertising of this visited online shop.
But there are ways to disable this personalized advertising using the advertising ID on Windows 10. This article describes exactly how this works.
Deactivate advertising ID via the Windows settings
The easiest way to deactivate the advertising ID under Windows 10 is to first use the key combination to change the Windows settings

calls and then into the area
privacy 
changes. You will then find the option for the advertising ID on the top right.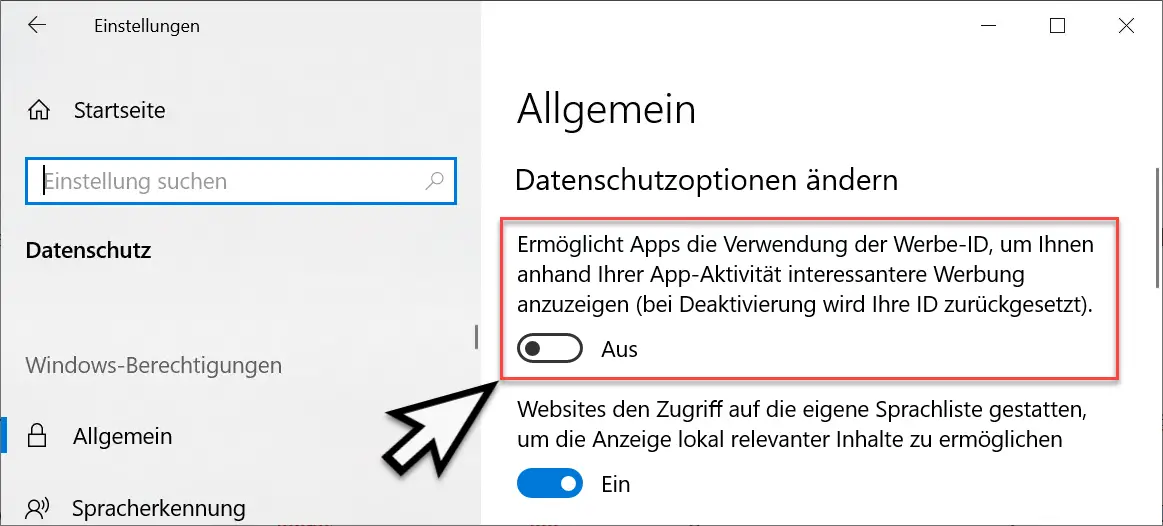 Here you will find the appropriate data protection option for the advertising ID in the General area . Microsoft displays the following information about this privacy setting.
Allows apps to use the advertising ID to show you more interesting advertising based on your app activity. (Your ID will be reset if deactivated).  
We recommend deactivating this advertising ID, as this will not evaluate your entries for advertising information.
Disable advertising ID via GPO
It is also possible for the administrator to deactivate the advertising ID via GPO . You can find the appropriate group policy for the advertising ID at
Computer configuration / administrative templates / system / user profiles
The corresponding GPO is called
Disable advertising ID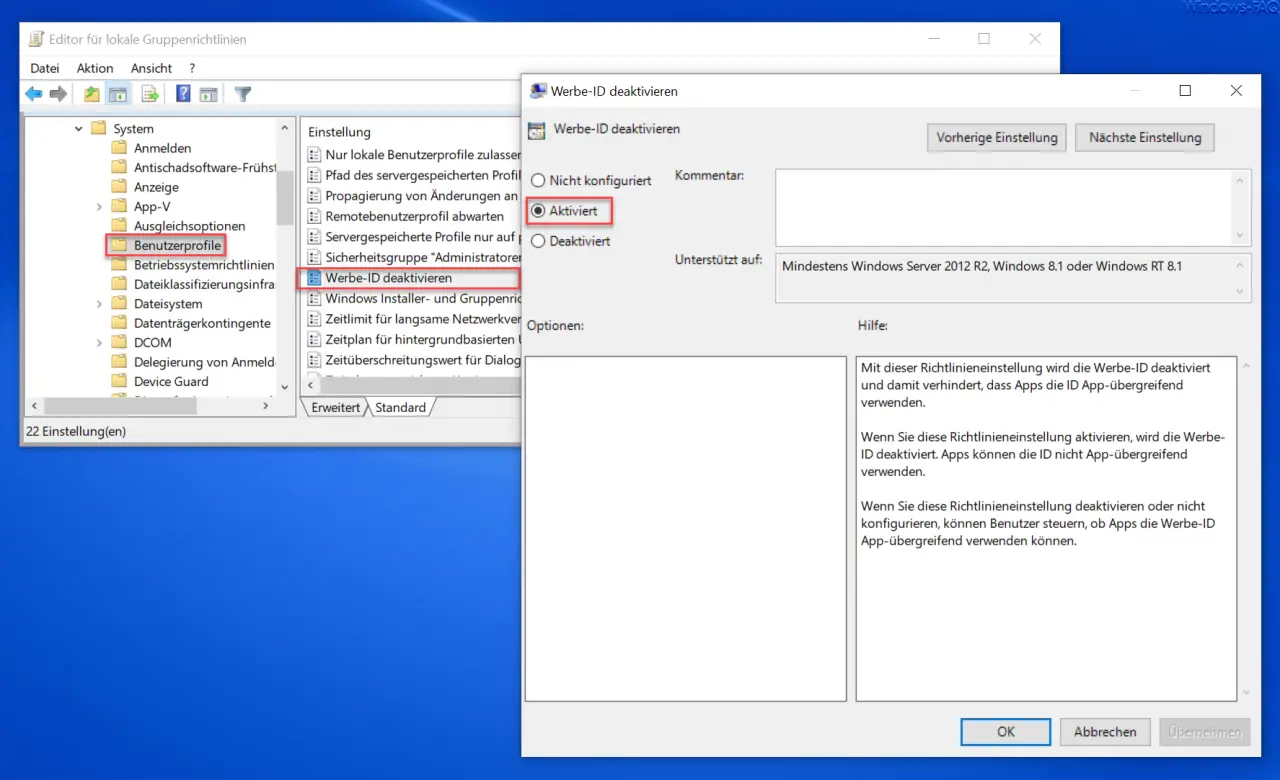 Here the GPO should simply be activated . Microsoft has released the following information about this GPO.
This policy setting disables the advertising ID, preventing apps from using the ID across apps.
If you enable this policy setting, the advertising ID will be disabled . Apps cannot use the ID across apps.
If you disable or do not configure this policy setting, users can control whether apps can use the advertising ID across apps.
You can find more information on data protection under Windows 10 in these articles.
– Clear timeline and activity history in Windows 10
– Clear diagnostic data in Windows 10
– Windows 10 telemetry and diagnostic data turn off data collection
– Windows 10 diagnostic data – Disable sending data to Microsoft
– Disable microphone access in Windows 10