Due to the numerous Windows updates , it is sometimes difficult for inexperienced Windows users to determine whether their own Windows 10 installation is up to date and whether all Windows 10 updates are installed. Especially because of the large number of different Windows 10 feature updates (Anniversary, Creators, Fall Creators & Spring Creators Update), it is not easy to see whether all updates are actually installed.
You can query the current Windows version number relatively easily and determine from our Windows 10 build number table whether all updates are installed, but it is also easier.
Microsoft has put a website online specifically for this, with which you can query whether your Windows 10 version is up to date. The exact link of the Windows 10 review website is called
https://www.microsoft.com/en-us/windows/comprehensive-security
You just have to open the link and then confirm " VERIFY YOU'RE UPDATED ". Then the Windows 10 Edge browser is started and the check is started. Here you can see that the checked PC is not up to date, the message is then:
Your version of Windows 10 is out of date
After confirming "Update now", a Windows 10 updater will be downloaded automatically, which will update your Windows 10 version after the start. The file name of the Windows 10 update program is currently "Windows10Upgrade28097.exe".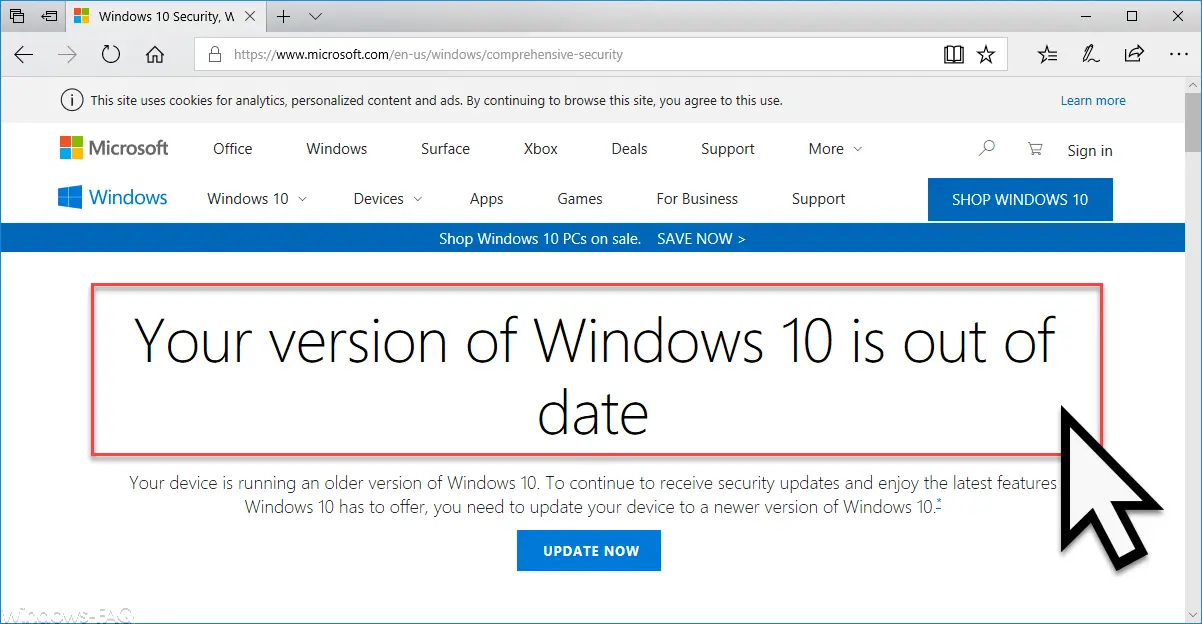 If you have installed all Windows 10 and run this update test again, the following success message appears:
You're up to date
So you can be sure that no further Windows 10 updates are currently pending for installation.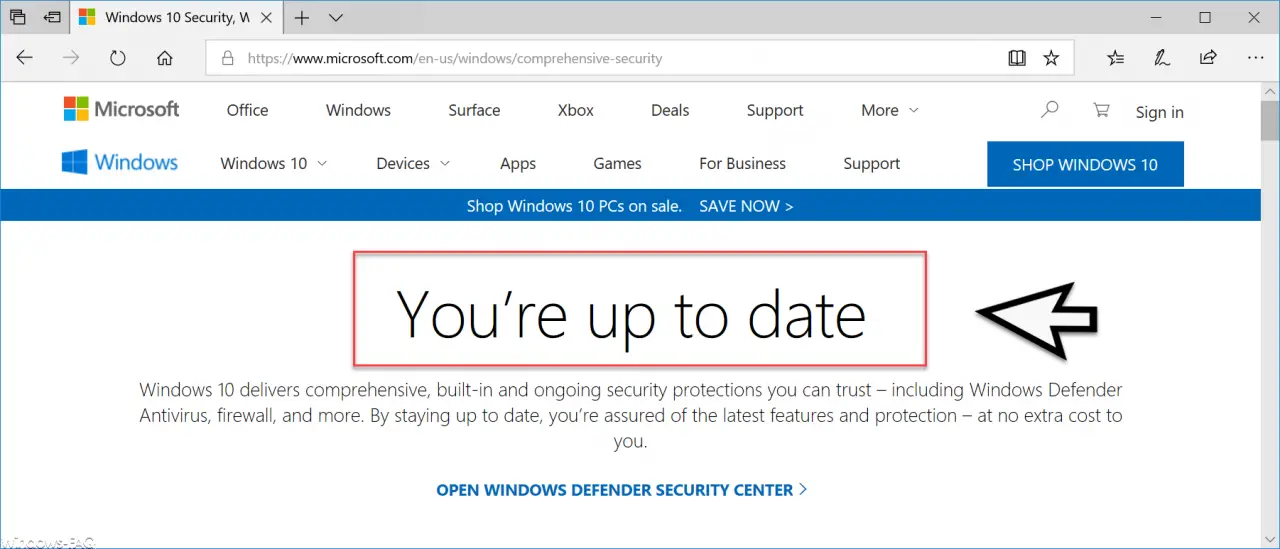 Further information on Windows 10 updates can also be found in these articles.
– 0x800f081e error code for Windows updates
– 0xC000000F Windows boot
error code – 0x80245002 error code for Windows update
– 0x8024200D Windows Update error code
– Windows update error code 0xC1900101 – 0x30018
– 0xC1900101 – 0x20017 Windows 10 could not be installed
– 0x80D05001 error code for Windows 10 update
– 0x80070035 error code Network
path was not found " – 0x80242006 error code during Windows Update
– 0x80010108 error code during Windows 10 Update