The Windows 10 lock screen  usually shows the lock screen standard image or new images from the " Windows viewpoint " every day . If you don't like this standard picture or the daily  changing background images on the lock screen , you can also display other or your own background images on the lock screen .
Below we have shown you a picture of the standard lock screen .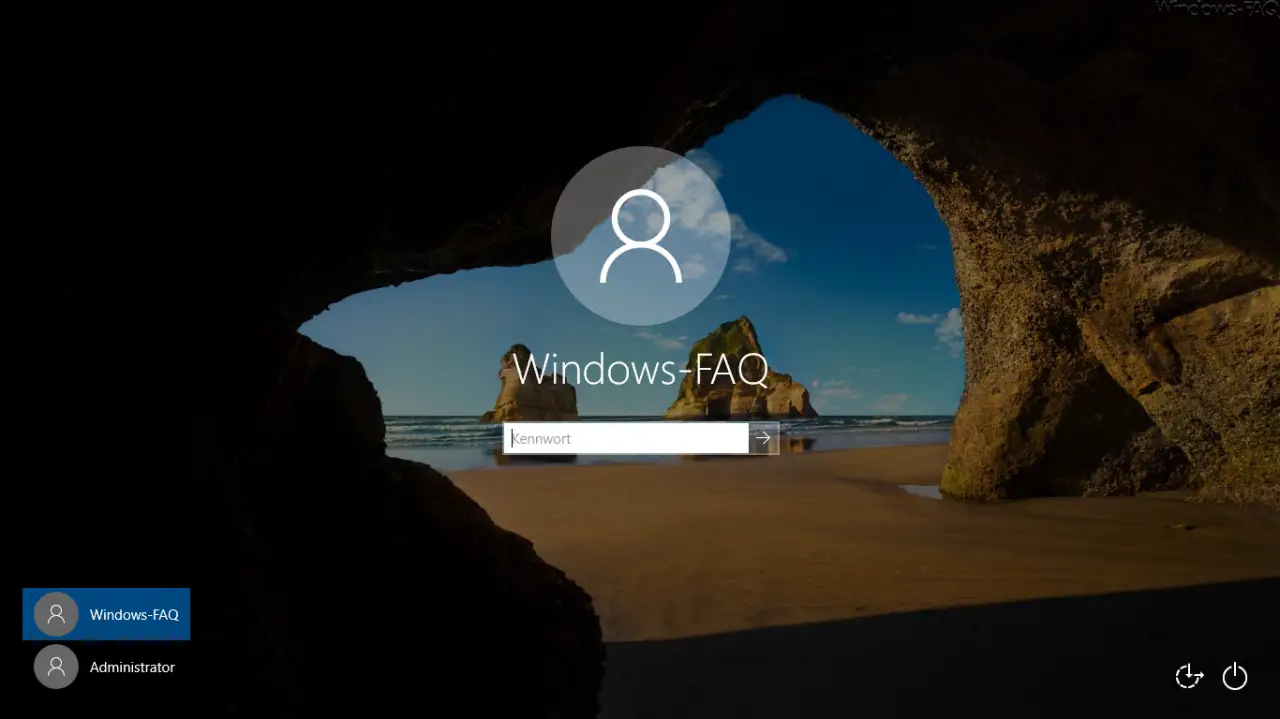 If you want to change this background picture, the easiest way is to call up the Windows settings as follows.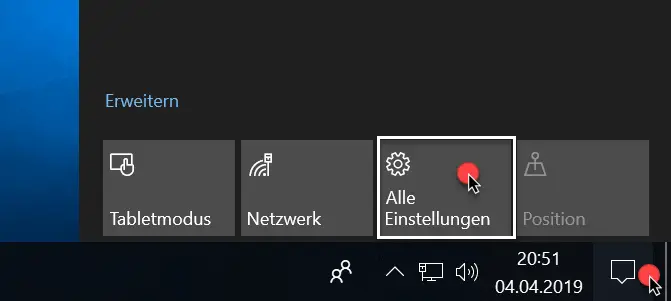 Then you change in the settings in the area
Personalization (background, lock screen, colors)
and then in the option
Lock screen
as you can see below.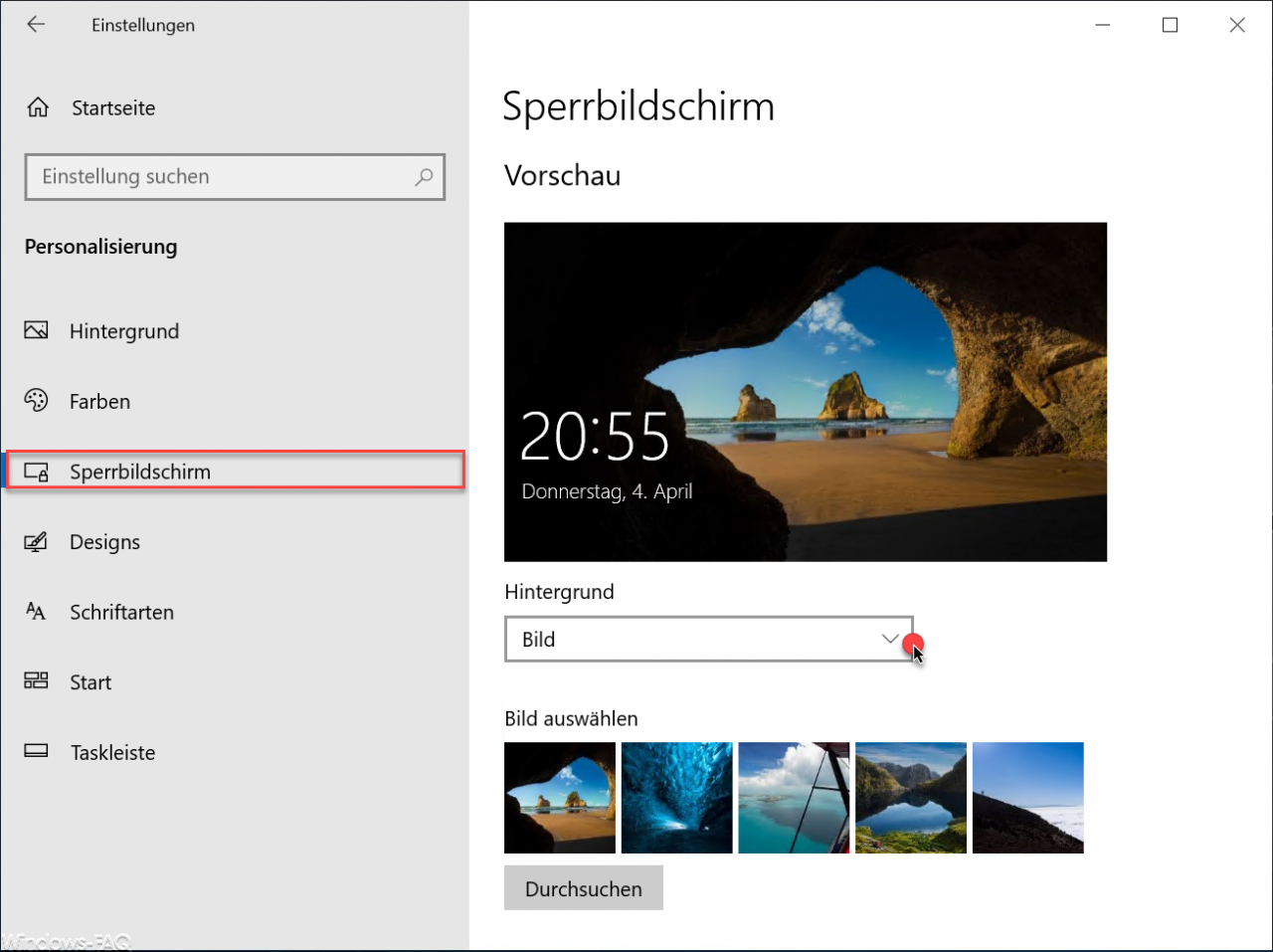 Here you can see the current lock screen background in the preview window . About the price in the area
background
you can choose between the following variants.
Windows focus
picture
Slideshow
If you want to save a special picture, select " picture " here . Then you have the option to select one of the images below or via
Search
choose your own background. Please make sure that the image is also in a correspondingly high resolution so that the image can be displayed accordingly. The following file types for the background image are available.
JPG
JPEG
BMP
DIB
PNG
GIF
JFIF
JPE
TIF
TIFF
After confirming the selected background image , it is immediately activated on the lock screen . You can check it by logging off your PC and then it looks like this, for example.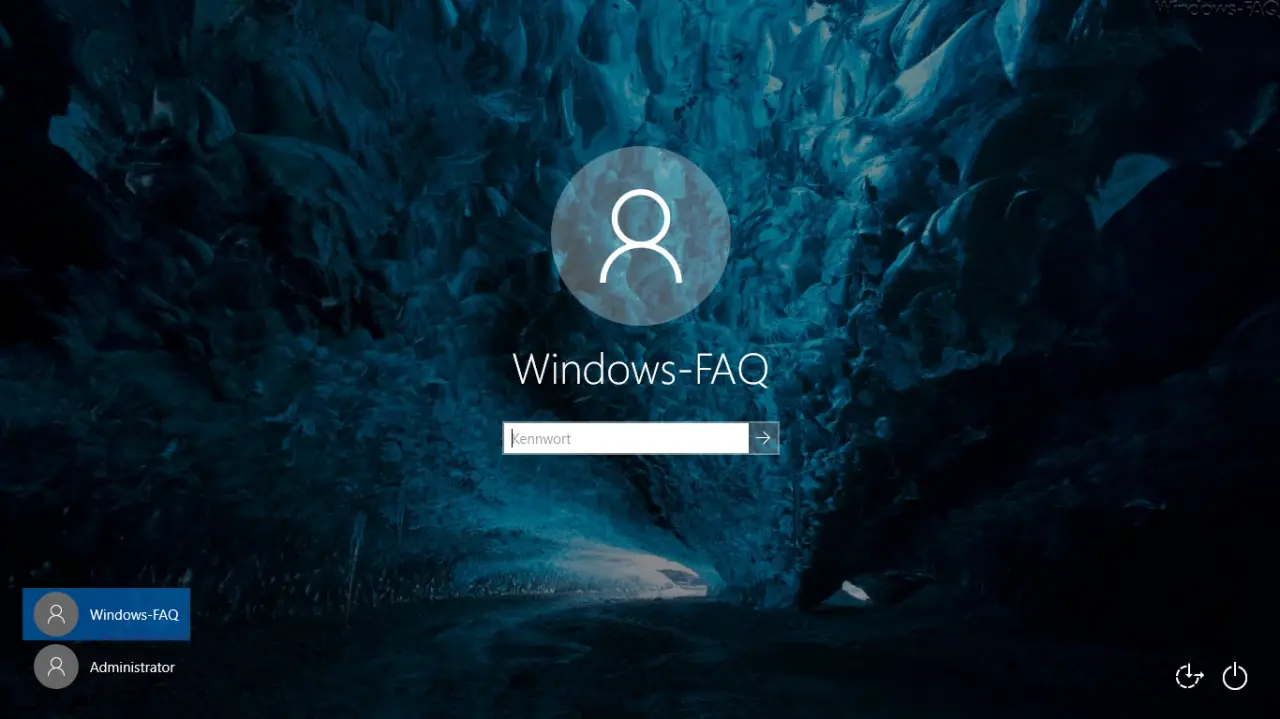 If you are interested in further information about the Windows 10 lock screen , please take a closer look at the following posts.
– Black lock screen without background
image in Windows 10
– Configure the screen in the Windows 10 lock screen – Deactivate the Windows 10 lock screen via the registry