With Windows 10, you can not only be informed of various events visually but also by sound . These sound settings were also available in older Windows versions, but we would like to show you here how you can also set or change the notification sounds under Windows 10.
To do this, first call the app for the Windows settings using the following key combination

(Windows logo + "I"). Then you will see the following Windows 10 settings selection.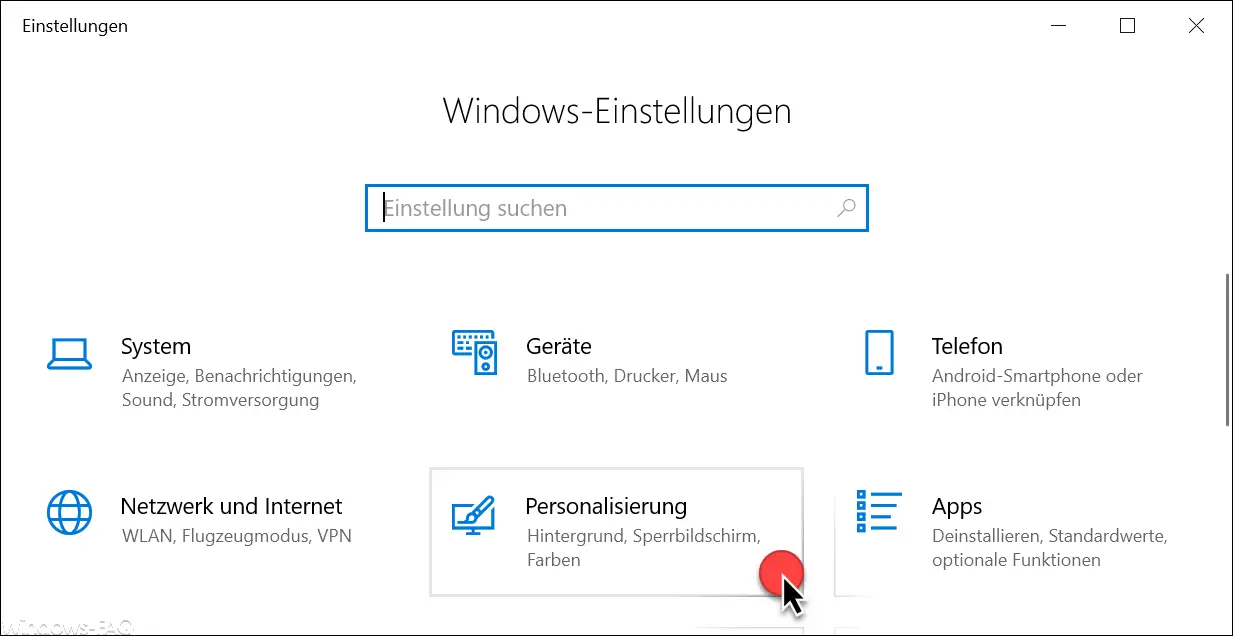 Here you call up the following point.
Personalization (background, lock screen, colors, designs, …)
The following display then appears, in which you are in the area
changes.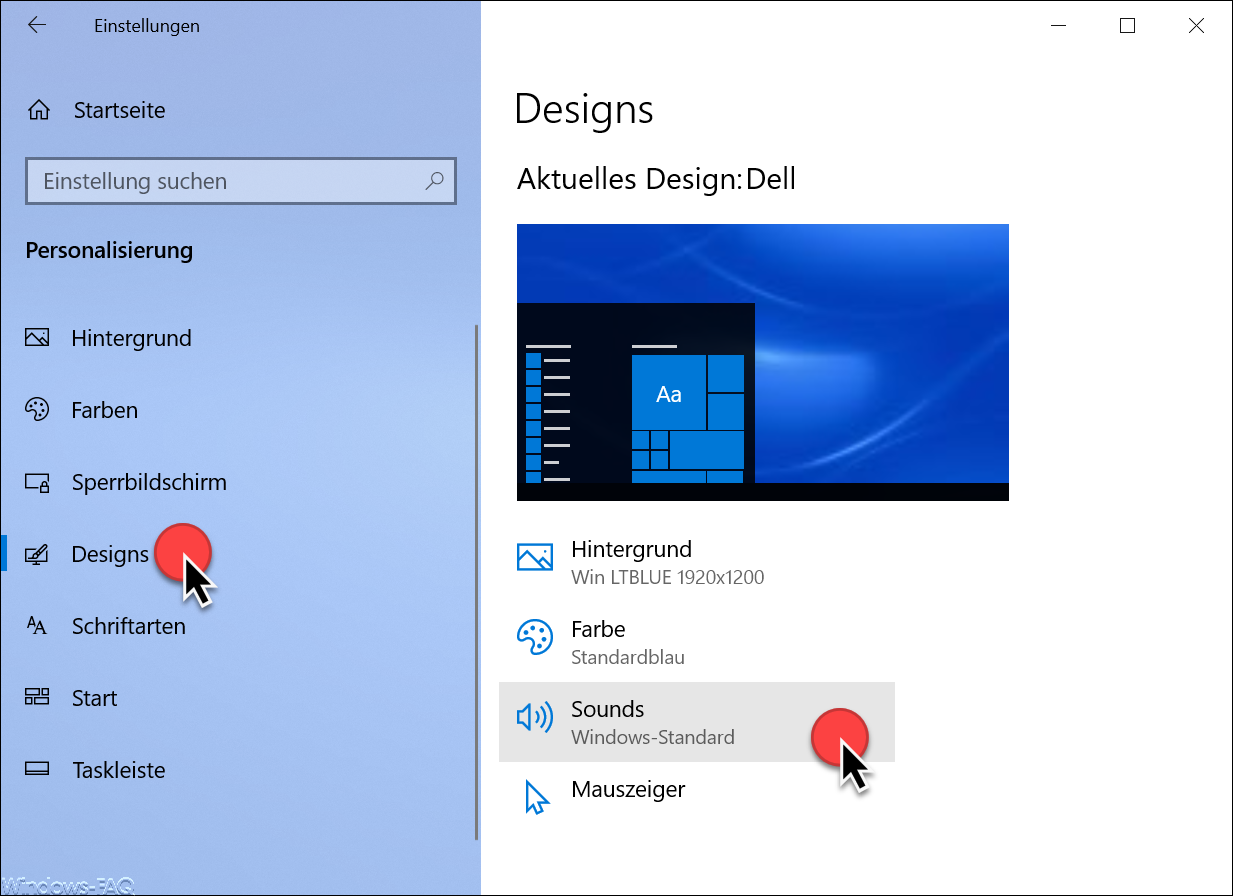 Under the currently set Windows 10 design you will also find the point
Then the well-known setting options for all Windows sounds appear , as you can see in the image below.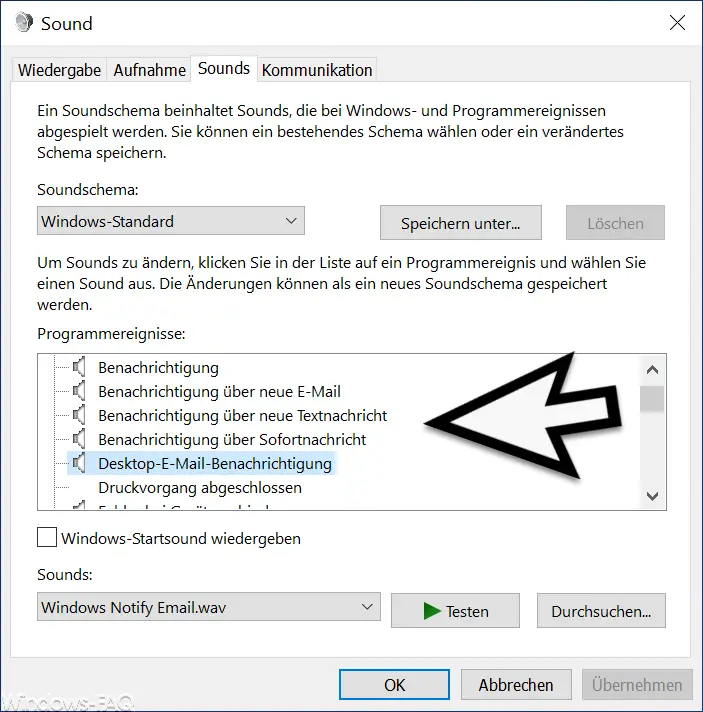 Here you are now numerous setting options are available and you can choose which WAV file in which Windows 10 event played to be. In our case, the notification settings are particularly interesting
notification
Notification of new email
Notification of new text message
Instant message notification
Desktop email notification
But there are many other Windows alarms that you can assign a sound to .
Critical battery alarm
Low battery alarm
Printing completed
Device connection error
question
Device connection
Device separation
Note
Calendar reminder
Critical termination
Maximize
Menu popup
Menu command
Minimize
New fax notification
NFP degree
NFP connection
close the program
Open the program
Bug
Rrring! on message
Standard tone warning signal
asterisk
Show toolbar ribbon
System notification
Enlarge
Downsize
Windows user account control
Change Windows theme
This gives you a variety of options to store different sounds for each Windows event .
Finally, we have listed other useful Windows tips for you .
– Eliminate audio problems and restart audio driver under Windows 10
– Deactivate Windows 10 timeline (timeline)
– Activate Windows core isolation or memory integrity – Convert
FAT32 data carrier to NTFS format without data loss
– ISOBURN – Windows ISO burning program as command line command
– Large dummy Generate files manually and quickly with a command using FSUTIL
– Call system administration tools in Windows 10
– Show or delete available WLAN connections with a command
– Control shortcuts for important Windows setting options
– PowerShell command to deactivate the firewall
– Shut down Windows and restart with PowerShell commands