The next OnePlus flagship will be the OnePlus 10 Pro . A high-end smartphone that arrives with what has always been asked of the firm: a leap in cameras and photography.
However, before this important launch of OnePlus, it should be said that the company has celebrated its eighth anniversary and has been able to celebrate it with a relevant fact, since in 2021 it has sold the round figure of 10 million smartphones.
A story of its success: little by little making more and more noise
The last eight years have seen a wave of change in the smartphone industry: competition has become fiercer with new names entering the market, technology has evolved significantly, and the way we use our devices has changed drastically. And, on the way to Never Settle , OnePlus has changed too.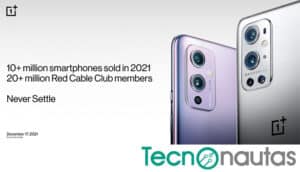 The brand has continued to focus on combining great hardware and software to deliver an experience that is worth more than the sum of its parts. But, last year, the product portfolio was diversified with the introduction of the OnePlus Nord range that allowed more people than ever to experience fast and smooth performance in a OnePlus device. This year it expanded further with the launch of the OnePlus Watch, the OnePlus Buds Pro, and the OnePlus Nord CE .
always growing
Some users were immediately satisfied with the performance and quality of the camera in the OnePlus 9 family, but others were not. That's why the camera systems in the OnePlus 9 and OnePlus 9 Pro have been continually upgraded to make them even better, with the most recent release of XPan Mode, which enables timeless, engaging visual storytelling with just a touch of a button.
OnePlus continues to create great products with a high level of quality, but it is thanks to the community that OnePlus has maintained positive growth for the past eight years.
In addition to selling 10 million smart devices in 2021 and growing Red Cable Club members to more than 20 million worldwide, a number of other important milestones have also been achieved in 2021, such as the increase in users in the OnePlus community forum to 11 million. In fact, OnePlus is officially the fastest growing smart device brand among the top 5 smartphone brands in Europe, with an annual growth rate of 131% in the third quarter of 2021, according to data from Counterpoint Research Market Pulse.
And the OnePlus 10 Pro is coming soon…
Still with the OnePlus 9 Pro in the process of consolidating sales, the entity begins to leave important notes about what the next great member of the family will be like. The OnePlus 10 Pro will improve on its predecessor and take a leap forward in terms of cameras and photography, something that the community has been calling for for a long time.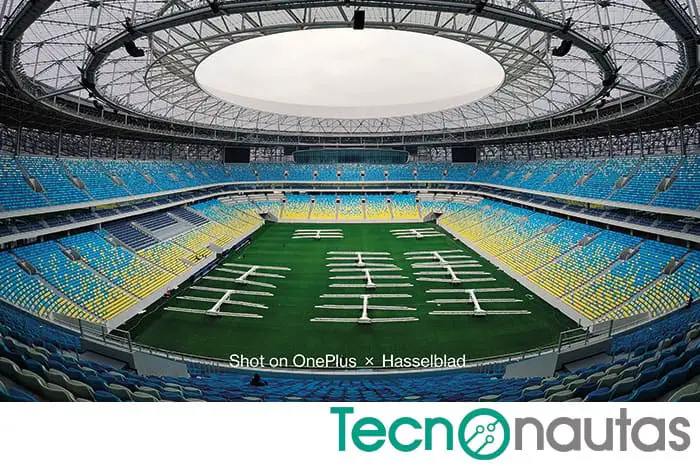 In the words of Pete Lau, co-founder of the company, "OnePlus is characterized by focusing primarily on its users. They told us they wanted an enhanced camera experience and this year we began our collaboration with legendary camera maker Hasselblad , introducing Hasselblad Camera for Mobile on OnePlus 9 and OnePlus 9 Pro."
As revealed by the firm, the OnePlus 10 Pro will arrive with a second-generation Hasselblad camera and will feature a variety of new features made possible by OnePlus' collaboration with legendary camera maker Hasselblad. They include the OnePlus Billion Color solution and second-generation Hasselblad Pro Mode with RAW+. Additionally, the OnePlus 10 Pro camera system also comes with an all-new Movie mode and a 150° ultra-wide-angle camera that allows users to capture the world in a whole new perspective.
OnePlus Billion Color Solution
The OnePlus Billion Color Solution enables Hasselblad's natural color calibration to be applied to the OnePlus 10 Pro to more than a billion colors. That means the OnePlus 10 Pro is the first OnePlus device equipped with a camera system that shoots in 10-bit full color to deliver a more natural and delicate color display in every photo. Thanks to the power of OnePlus Billion Color Solution, the OnePlus 10 Pro captures photos with a 25% increase in DCI-P3 color gamut coverage and can process 64 times more color than its predecessor, the OnePlus 9 Pro.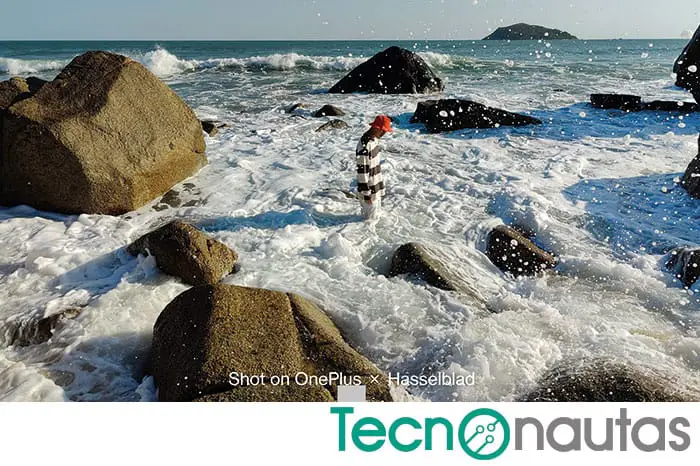 10-bit color is supported by each of the OnePlus 10 Pro's three rear cameras (the main, telephoto, and ultra-wide cameras) and virtually eliminates all color banding in shots, resulting in color transitions. smooth each time the camera's shutter button is tapped.
Hasselblad Pro 2nd generation mode
The OnePlus 10 Pro is equipped with a second-generation Hasselblad Pro mode that supports all three rear cameras, allowing each to capture 12-bit RAW photos with Hasselblad Natural Color Solution. It also supports a new enabled RAW format called RAW+ that provides all the benefits of capturing RAW photos with the smartphone's computational photography elements. This results in the highest quality photo files with increased dynamic range, noise reduction, and much more.
150° ultra wide angle camera
The OnePlus 10 Pro features a new ultra-wide sensor that offers a 150-degree field of view, up to four times wider than traditional wide-angle cameras. This increased field of view allows users to capture even more in their photos and improved versatility to encourage creativity.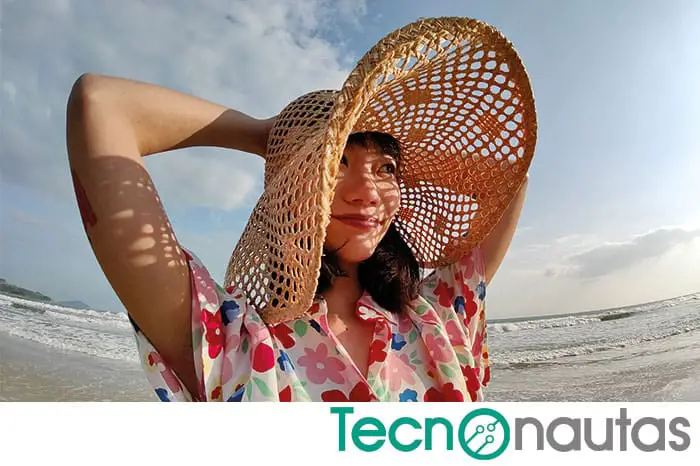 The OnePlus 10 Pro's 150° ultra-wide-angle camera supports a new fisheye mode that reproduces the look of dedicated fisheye cameras and provides a new perspective when shooting. It also supports capturing photos in a field of more traditional 110° view, with AI distortion correction.
Movie mode
New Movie mode debuts on the OnePlus 10 Pro, allowing adjustment of ISO, shutter speed before and during video capture. Additionally, this mode allows you to record in LOG format without a preset picture profile, providing a blank canvas for editing. Images captured in LOG format also offer greater dynamic range and more information in shadows and highlights.