Windows boot problems can appear suddenly and without notice. So also the Windows boot error 0xC000000F , which we encountered in all common Windows operating systems. Here is an example of this error code 0xC000000F .

The error message differs partially in the representation. The exact wording of the German error message 0xC000000F is:
Recovery
The PC could not be started properly.
A required device is not connected or cannot be accessed.
Error Code: 0xC000000F You
must use recovery tools. If you do not have an installation medium (e.g. a data carrier or a USB device), contact the PC administrator or a PC / device manufacturer.
With an English Windows installation, the message can also look as follows.

Here the error message is as follows
Recovery
Your PC needs to be repaired
The Boot Configuration Data for your PC is missing or contains errors.
File: boot bcd
Error code: 0xc000000f
You´ll need to use the recovery tools on your installation media. If you don't have any installation media (like a disk or USB device), contact your system administrator or PC manufacturer.
Fix boot error 0xC000000F
There are several things you should try to fix this error. We have listed the procedure in detail below for you. Attention: We accept no liability for any problems or data loss.
Turn off your PC, please completely disconnect it from the power supply and wait a short time.
Please separate all devices that are not essential for operation from the PC.
Then switch on the PC again and test whether the problem persists.
If so, then you should have your Windows medium ready and boot from it. Then the computer repair functions are called, as you can see below.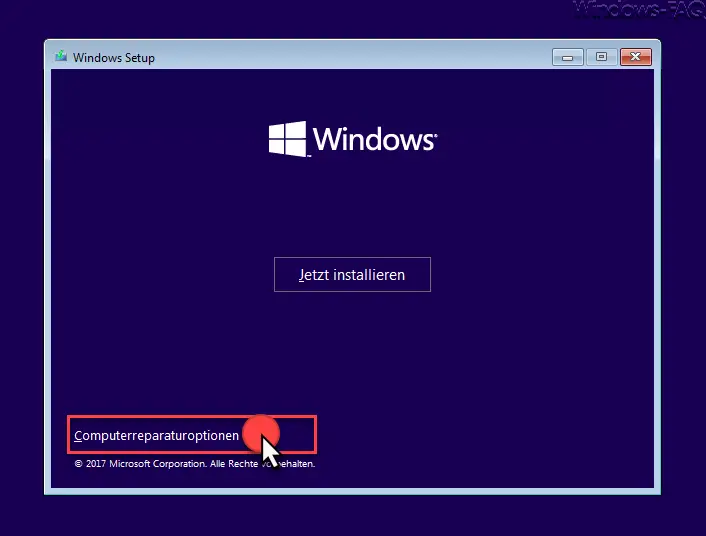 The Windows 10 startup options will appear, as you can see here. In this option window you must now select " Continue ".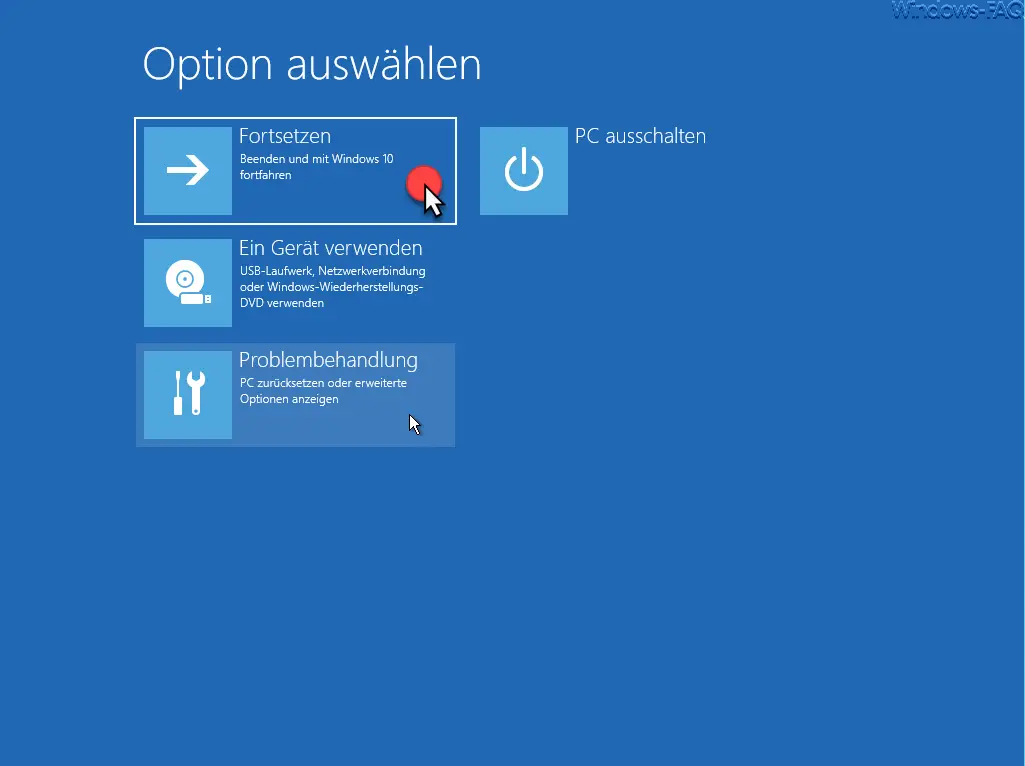 After that, the " Advanced Options " will be visible, among other things, on the " Start Help " item , which you must now confirm.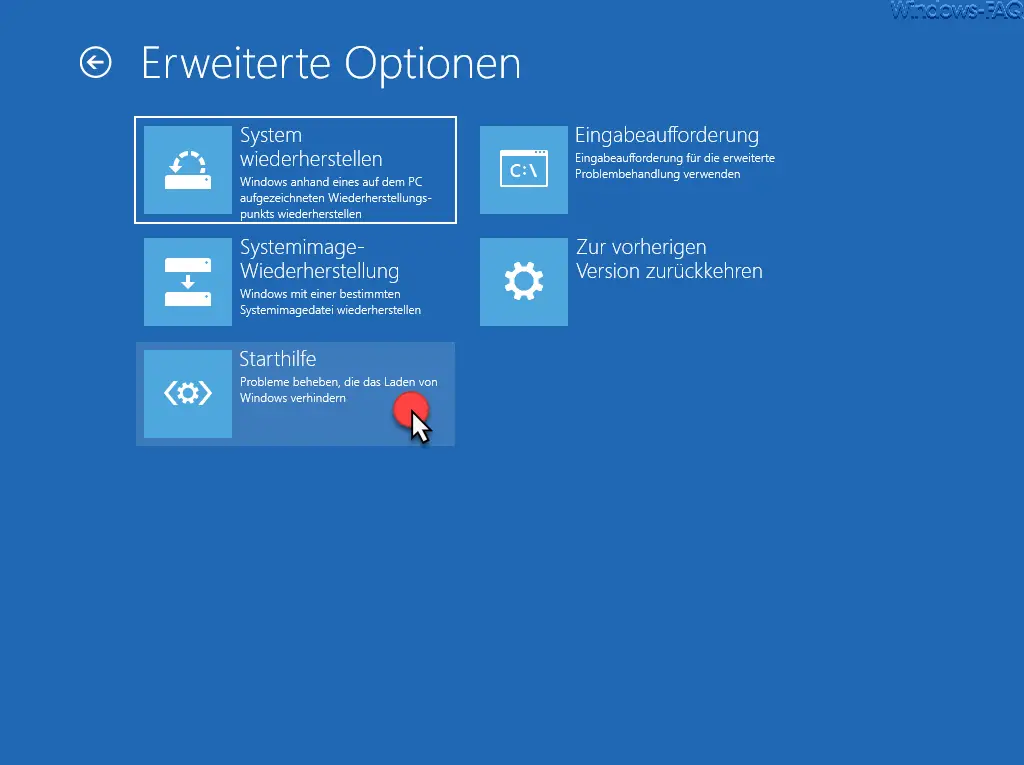 Then the Windows system to be checked is queried and then the diagnosis of the PC starts . Any errors and problems will be eliminated with this Windows start-up aid .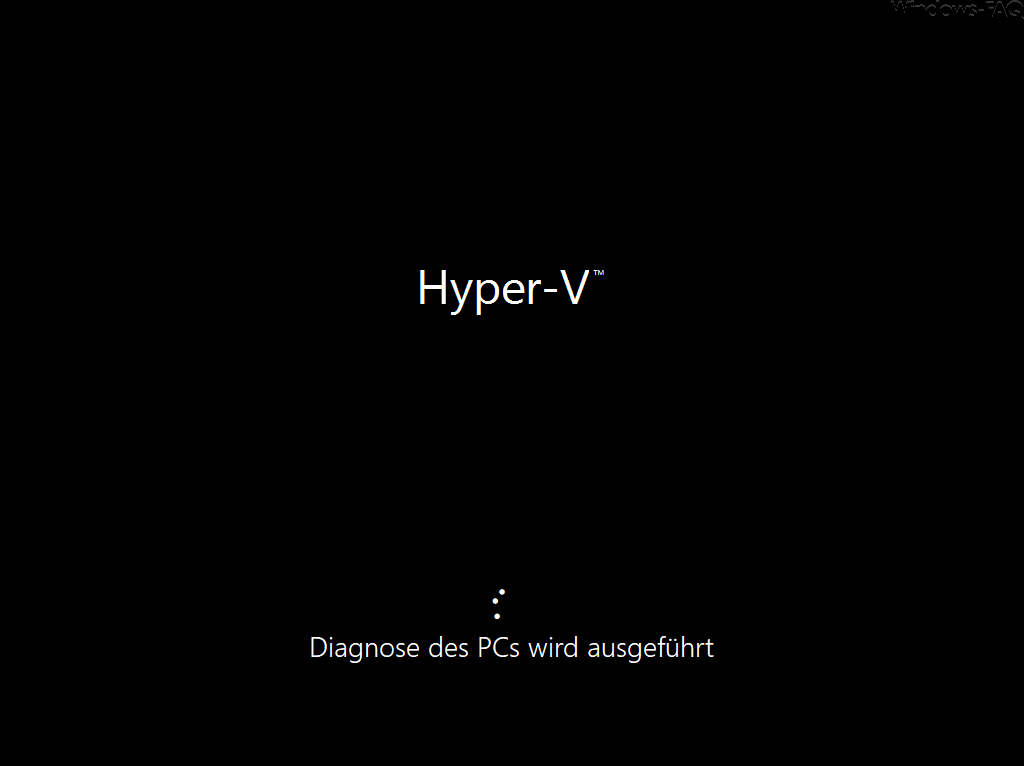 At the end of the Windows diagnostic program, you will be informed of any measures or problems. If everything worked properly, you should now be able to start your Windows PC without the error message 0xC000000F .
If there are still problems, you still have the opportunity to repair the Windows component store . To do this, you have to repeat the same process as above, but after booting from Windows medium you have to select the "Command Prompt" option in the advanced start options. Then you should do everything that we have summarized in the article " Repair Windows component store with DISM and PowerShell commands ".
Below you will find more information about other Windows errors and error codes :
– BlueScreen Error – Internal Power Error
– Critical Process Died – BlueScreen (BSOD) Eliminate error code
– 0x00000D1 BlueScreen error code
– BlueScreen KERNEL DATA INPAGE ERROR
– Blue screen error code STOP: 0x000000F4
– DPC Watchdog Violation – Windows blue screen
– BlueScreen under Windows 10
– In the event of system errors Enable blue
screen display on Vista and Windows 7
– blue screen screensaver for Vista – 0x000000139 stop code – KERNEL_SECURITY_CHECK_FAILURE Windows error
– 0xC000035 error circular kernel context logger