The .Net Framework 3.5 installation under Windows 10 very often breaks with the following error code
from. Below is the error message in the original image.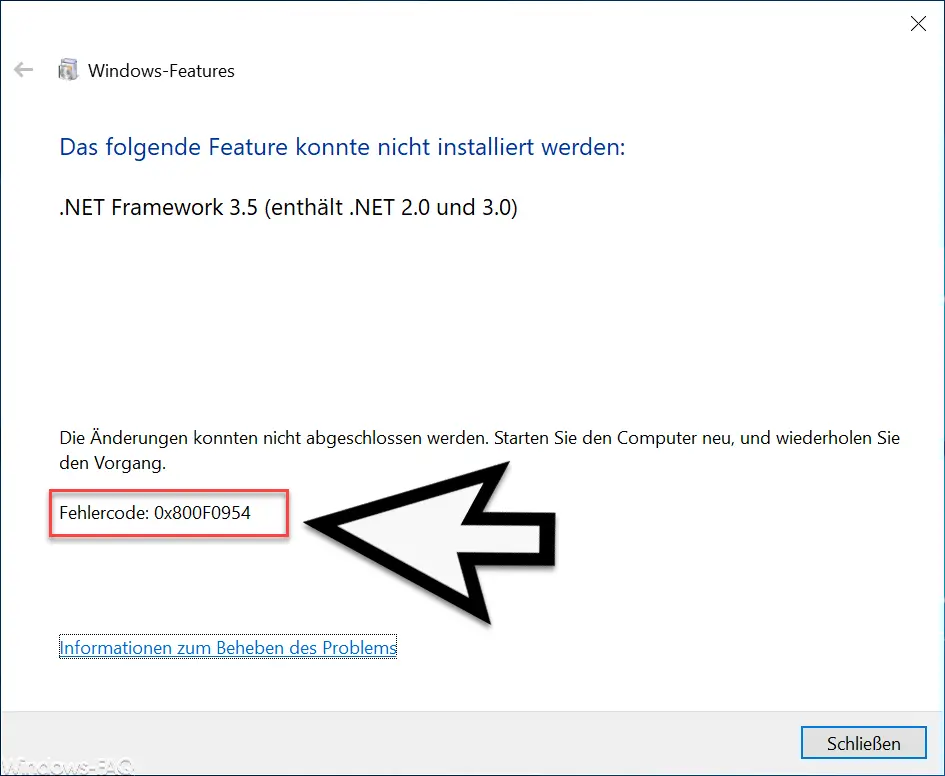 It doesn't matter how you install the .Net framework. The error occurs during the installation via " Control Panel – Programs – Features " as well as via the .Net Framework Offline Installer . We have already reported on .Net Framework 3.5 and 2.0 under Windows 10 in the past, you can find the appropriate article under " Install .Net Framework 2.0 and 3.5 under Windows 10 ".
Troubleshooting  0x800F0954
The solution to this error code is actually relatively simple. It is important that you have access to your Windows 10 installation medium , as the following procedure requires some components from the Win10 installation medium . After you have inserted the data medium into your DVD drive or connected your Windows 10 installation stick, you must first open an MS-DOS command prompt that has administrative rights. This is important, otherwise the command will not be executed. Then enter the following command:
DISM / Online / Enable-Feature / FeatureName: NetFx3 / All / LimitAccess / Source: d: sources sxs
Below we have shown you the corresponding process in the original.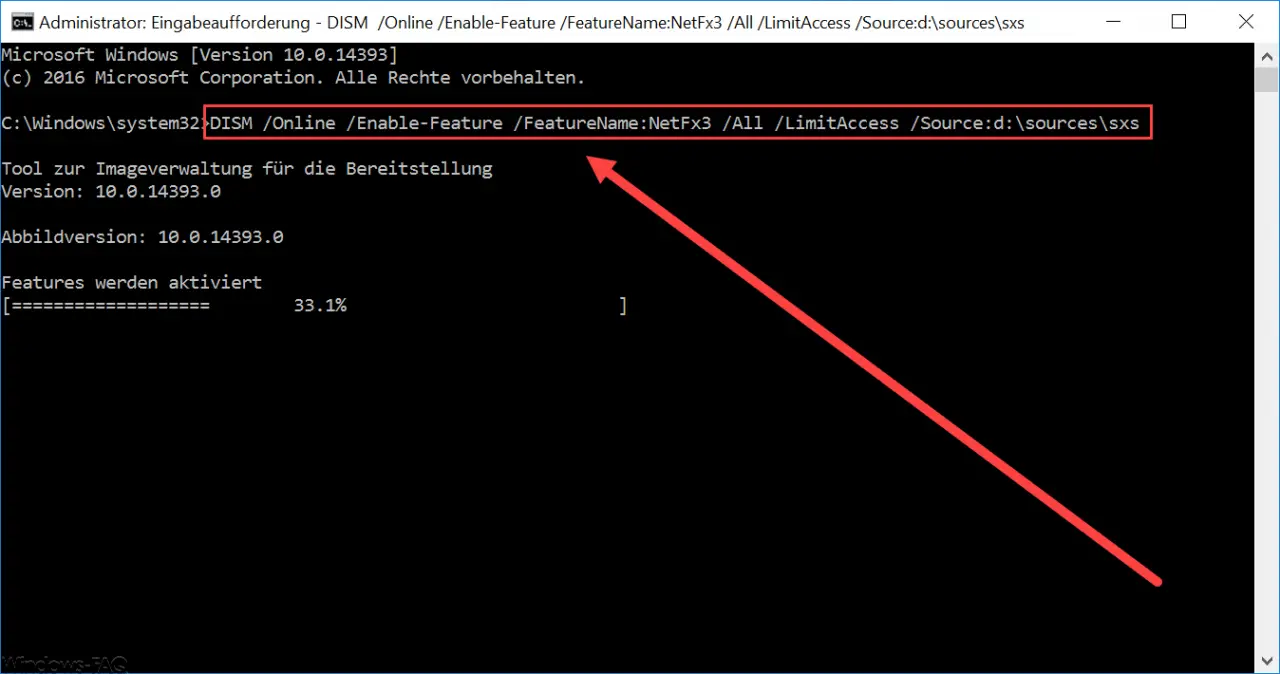 This command calls the image management tool for the deployment of Windows 10 , which carries out the necessary repair measures and installs the .Net Framework 3.5 without an error message . Please note that this process can take a few minutes depending on the speed of your PC. You should not interrupt the process under any circumstances, but wait for the successful activation of the feature. This is also displayed accordingly after the DISM command has been successfully executed .
In our blog you will find many other interesting articles related to the .Net Framework . Here is an overview of the most popular articles on this topic.
– .Net Framework 4.7 for Windows 7, 8 and Windows 10 Version 1607 Anniversary released
– The BackupExec Management Service could not be started – .NET Framework Update error
– 0x800F0906 error .Net Framework 3.5 installation under Windows Server 2012 R2
– 0x800F0906 error code during installation from the .NET Framework 3.5 under Windows 8