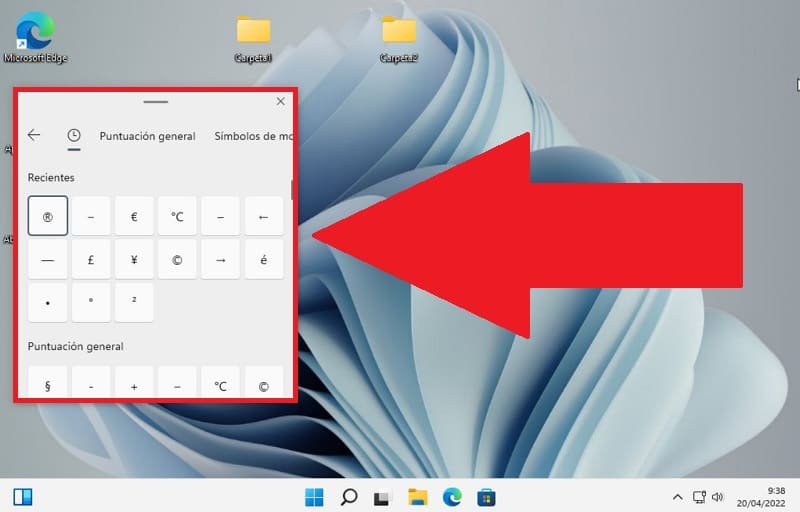 If you work a lot in front of the PC, it is possible that in some situations you will be forced to put some rare or infrequent character on your keyboard. From Howpchub we have already helped you to know the location of different signs such as the exclamation , the equal , the plus or the asterisk . Today, however, we are going to give you a couple of tips so that you know how to put special characters in Windows 11 , in this way you will be able to get along better with the latest Microsoft operating system.
What Are Special Characters And What Are They For?
They are those special symbols such as: numbers, signs, letters and figures that are rarely used and are difficult to access on the keyboard.
What is the Character Map in Windows 11 and what is it for?
It is a tool included in Microsoft operating systems that allows you to view the different fonts available in the operating system . In this way we can copy and paste the special characters directly from said list.
How to Place Special Characters in Windows 11 Step by Step 2022
For the first method we will have to open the Windows 11 Character Map, for this we will have to follow these steps:
We go to the search magnifying glass icon .
We write "Character Map" (without quotes).
We entered the best match.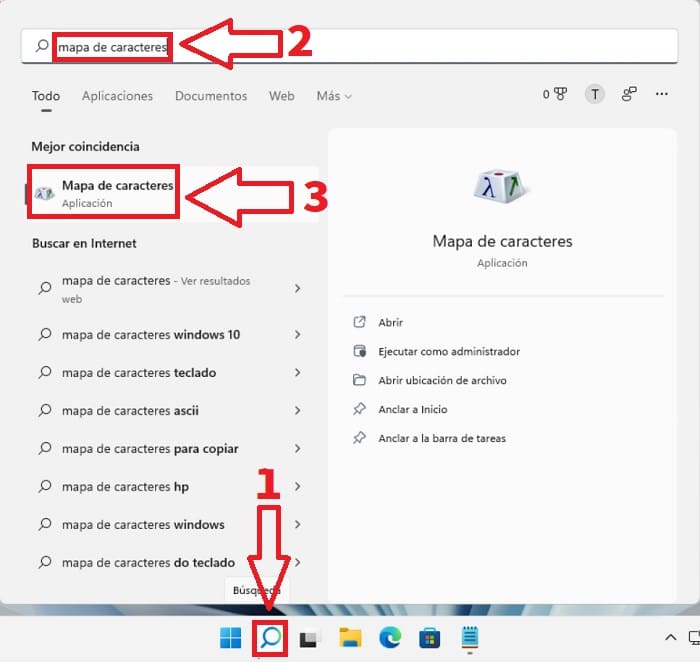 Here we will have a list with all the rare fonts of the system so we can copy and paste them in another place such as Notepad . To do this, we just have to follow these instructions:
We select the special character.
We give «Copy» .
We click with the right mouse button to "Paste" or we can insert special characters using the keyboard in Windows by pressing "Ctrl + V" .
If everything has gone well we will see how it has been pasted in the notepad.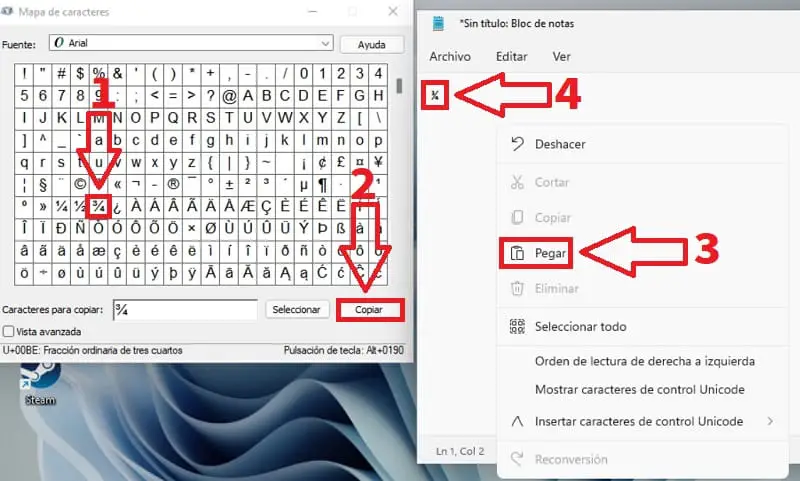 Another Method To Put Special Characters In Windows 11 Easy And Fast 2022
It is also possible to access special fonts from the clipboard, although for this to be possible we must activate it in the system, so we will have to do the following.
We open the Windows settings by pressing the following key combination "Windows + I" .
Once opened, we will only have to follow these instructions:
We enter "System" .
And then to the clipboard .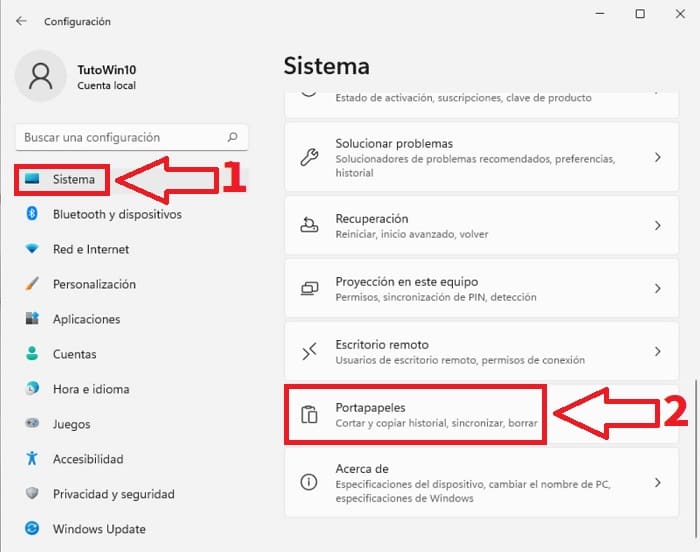 On the next screen we must activate the "Clipboard History" box .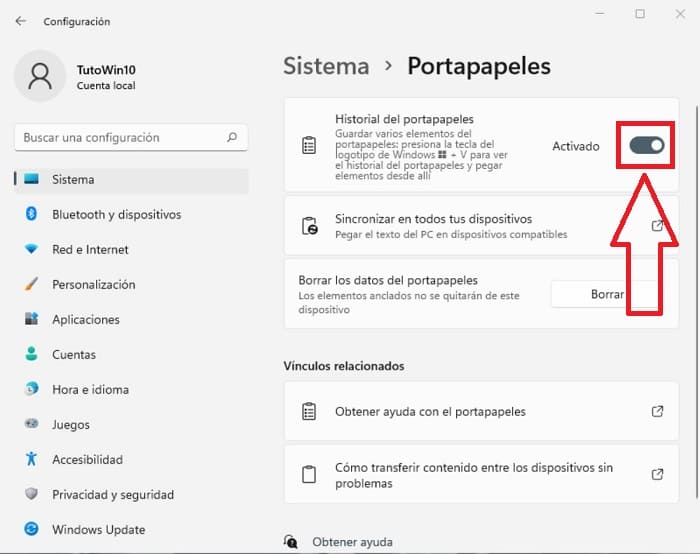 Once activated, to open the clipboard we must press the following key combination "Windows + V" at the same time .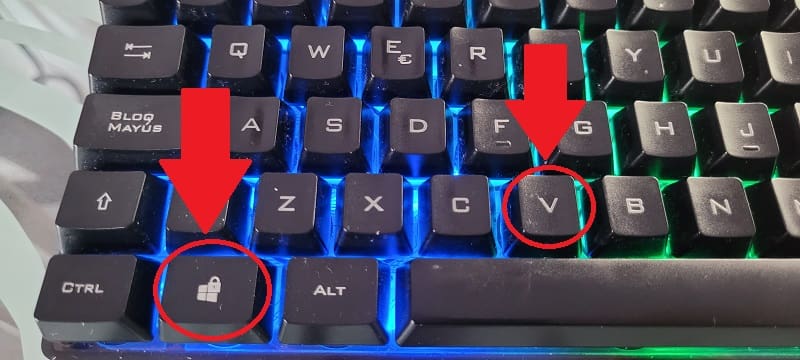 Once the clipboard is open, we must select the "Symbols" category as indicated below.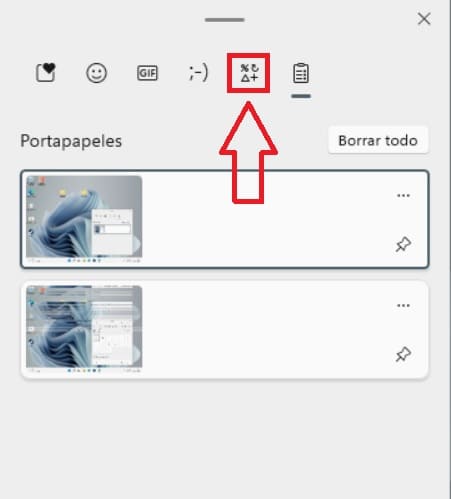 Now we will only have to press the special symbols that we want to add.
And in the notepad they will appear.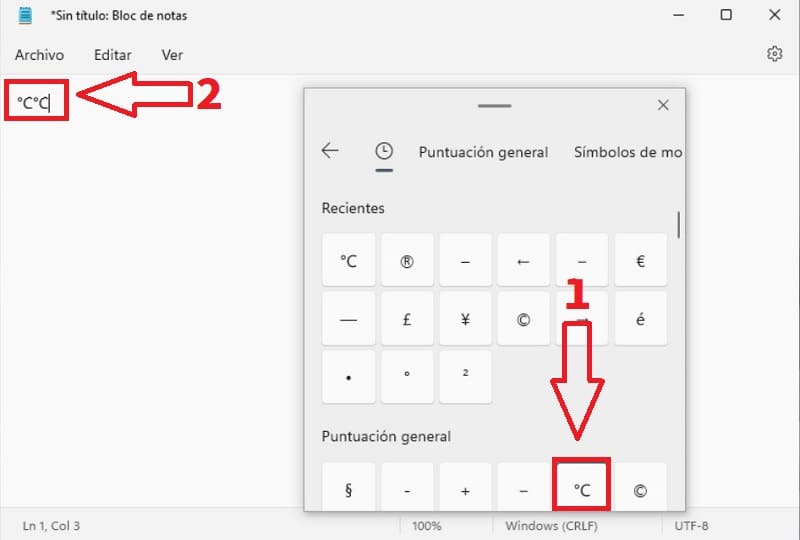 And that easy we can add special characters in Windows 11 , however if you still have doubts you can feel free to leave me a comment. Remember that you have at your disposal the social network buttons to share this content. Thank you for all your time and have a good day!